Violet Fraser
1883 - 1919
Sister Violet Fraser is the last named inscription on the War Memorial for the original list of those lost in the Great War.

Violet Thomasina Millie Fraser was born in Partick, Glasgow, on 27 November 1883, the third daughter of Thomas Fraser and Emilia Buchanan Johnston and grand-daughter of Dunbar's premier grocer, Thomas Fraser & Son.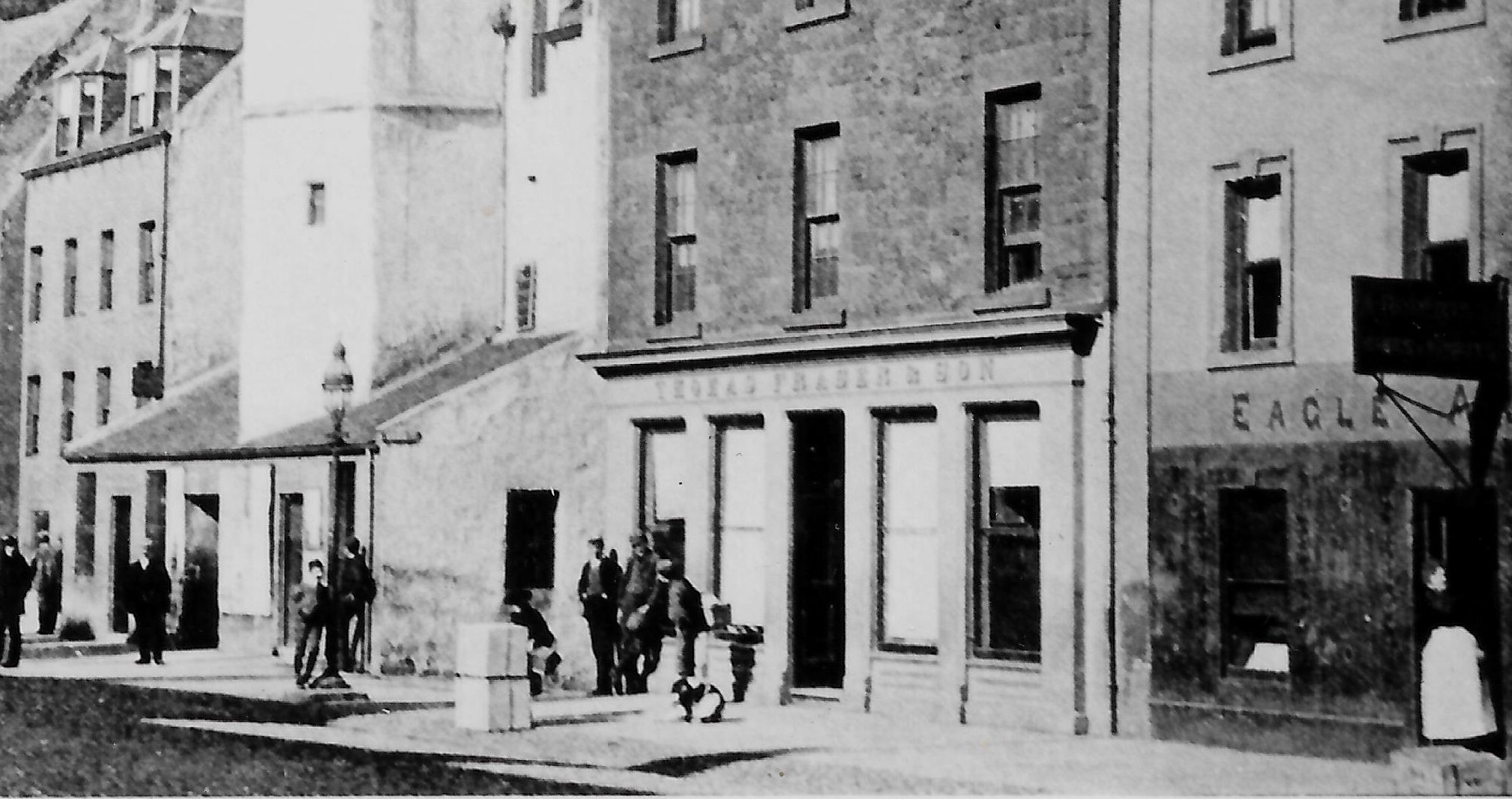 It is not known where Violet acquired her training but in 1911 she was a nurse on the staff of King's College Hospital, Portugal Street, London. After the outbreak of war it is likely that her uncles and aunt, then resident and tenants at the farm of East Pinkerton, alerted her to the establishment of the Voluntary Aid Detachment (VAD) Hospital at Dunbar Battery. Letters survive to show that Violet was in Dunbar during the period 1916-17. It is likely that Violet was one of the two trained Red Cross nurses on the establishment: essentially, the key providers of nursing care, assisted by the VADs. Unfortunately, records of the hospital have not been found.

It was reported on 12th December 1917 that, in reference to a group of additional staff volunteering for Unit 6 of the Serbian Relief Fund, "Miss V. Fraser has gone with the unit as Lady Cook". The hospitals of the Serbian Relief Fund worked principally behind the lines, catering to the needs of the people displaced from the fighting zone. The end of the war provided no let-up in the pace of work because, if anything, it actually increased. It was an ongoing struggle against endemic disease, in often the most primitive of conditions, which could sadly be detrimental to the health of those providing care.
Violet was only one of many to give their lives. She died at Predejane on 5th March 1919 where her headstone still stands in a peaceful corner of the town's graveyard. Violet's mother was in Dunbar around this time; perhaps it was she, and Violet's Dunbar relatives, that ensured her sacrifice was recorded on Dunbar's War Memorial. Violet is also recorded on the Women's National Memorial at York Minster.
The inscription on the headstone reads:
In loving memory of Violet M. Fraser Born 30 November 1883 Died at Predejane 5 March 1919 Youngest daughter of the late Thomas Fraser of New Jersey U.S.A. and Mrs Fraser, Conashan Stirlingshire Scotland. She gave her life for others. This stone was erected to her memory by the Serbian Relief Fund in grateful appreciation of her services. Ovde počiva Engleskinja koja je dala svoj život negujući Srbe

(Translation - Herein lies the Englishwoman (sic) who gave her life fostering Serbs)
Below are photos of the refurbishment of Violet's grave site, carried out in 2015 by the local Council.