We have set up this website to give a comprehensive view of the history that lay in Dunbar. Although much of the history has already been destroyed we wish to try and conserve what we do have left. We aim to do this by making people aware of how much history has already been destroyed and allow people to see for themselves just how much history Dunbar has and lost. Hopefully people will recognise what a treasure chest Dunbar really is and will want to help us stop any more destruction to our history.
FROM MESOLITHIC TO MODERN TIMES
TEN MILLENNIA OF DUNBAR'S HISTORY
STARTING WITH SCOTLAND'S OLDEST HOUSE
INCLUDING BROXMOUTH HILL FORT AND IRON AGE LOCHEND
ALSO MONTHLY QUIZZES - Link here for the archive and here for the latest quiz
Please give us any feedback via our Facebook page @a1historydunbar
Recent Updates:
13/01/22: January '22 quiz and December '21 answers published.
13/02/22: February '22 quiz and January '22 answers published.
13/03/22: March '22 quiz and February '22 answers published.
13/04/22: April '22 quiz and March '22 answers published.
13/05/22: May '22 quiz and April '22 answers published.
13/06/22: June '22 quiz and May '22 answers published.
13/07/22: July '22 quiz and June '22 answers published.
13/08/22: August '22 quiz and July '22 answers published.
06/09/22: Johnny Hannan - Footballer Extraordinaire added to the Football Section of the Sport page.
13/09/22: September '22 quiz and August '22 answers published.
03/10/22: Catherine McTaggart - Dunbar's Witch added.
13/10/22: October '22 quiz and September '22 answers published.
19/10/22: Cowan's Park (Bleachingfield) race in 1897 added to Photo1.
13/11/22: November '22 quiz and October '22 answers published.
15/11/22: Dunbar Primary School P2A 1958/59 and Staff 1962/63 photos added.
08/12/22: Golf section of the Sports page updated.
13/12/22: December '22 quiz and November '22 answers published.
13/01/23: January '23 quiz and December '22 answers published.
13/02/23: February '23 quiz and January '23 answers published.
13/03/23: March '23 quiz and February '23 answers published.
13/04/23: April '23 quiz and March '23 answers published.
13/05/23: May '23 quiz and April '23 answers published.
20/06/23: June '23 quiz and May '23 answers published.
13/07/23: July '23 quiz and June '23 answers published.
13/08/23: August '23 quiz and July '23 answers published.
13/08/23: Appearance/Goal Record and Hallhill Display added to Johnny Hannan page
12/09/23: Dunbar PS Football Team 1962_63 added to School Photos.
13/09/23: September '23 quiz and August '23 answers published.
Comptrollers' Statement
At A1 History Dunbar we are proud of our apolitical stance and impartiality. If truth be known one party is written out "Old Labour" through and through with Fabian connections whilst another has a signed copy of a former Tory Chairman's autobiography "Upwardly Mobile" on his bedside table which actually creates neutrality and a degree of balance.
We also have control over associated "domains" such as Dunbar's poetess.
Some contributors may wish to disclaim any political or associational connections with these notational groups and we uphold their unreserved right to that standpoint.
L.A.D.D.S of Dunbar acronymically may suggest pseudo-political overtones or purport to have subliminal suggestibility. However this is not the case as they purely attract more traffic via search engines.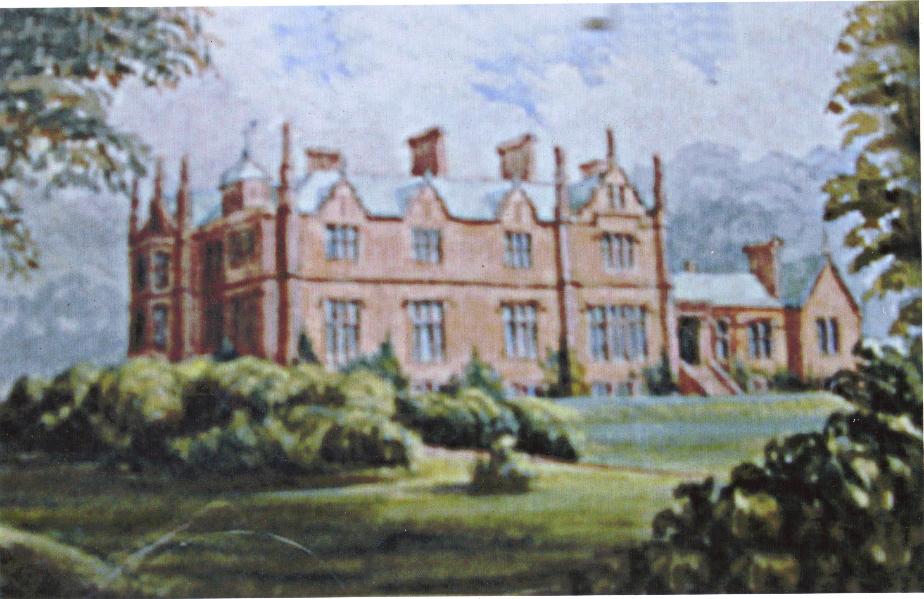 This is how Lochend House once looked in its day of splendour. The house is situated at Lochend Woods. From a painting, pinxit 1871 (from memory), by the present Third Baron Bruntisfield's great-great-aunt, Julia Jane Jemima Maitland Warrender.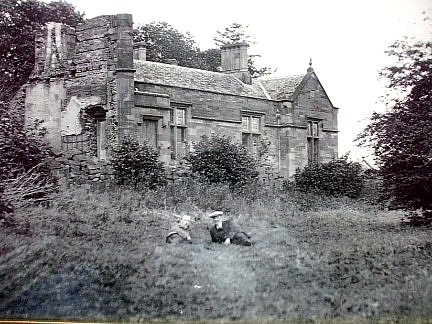 (T.T. Bisset courtesy of Rob)
This picture shows what became of Lochend House after the great fire.
Photograph by T.T. Bisset. A friend and Tom's brother John are the 2 gentlemen on the slope of the prominence. (1898)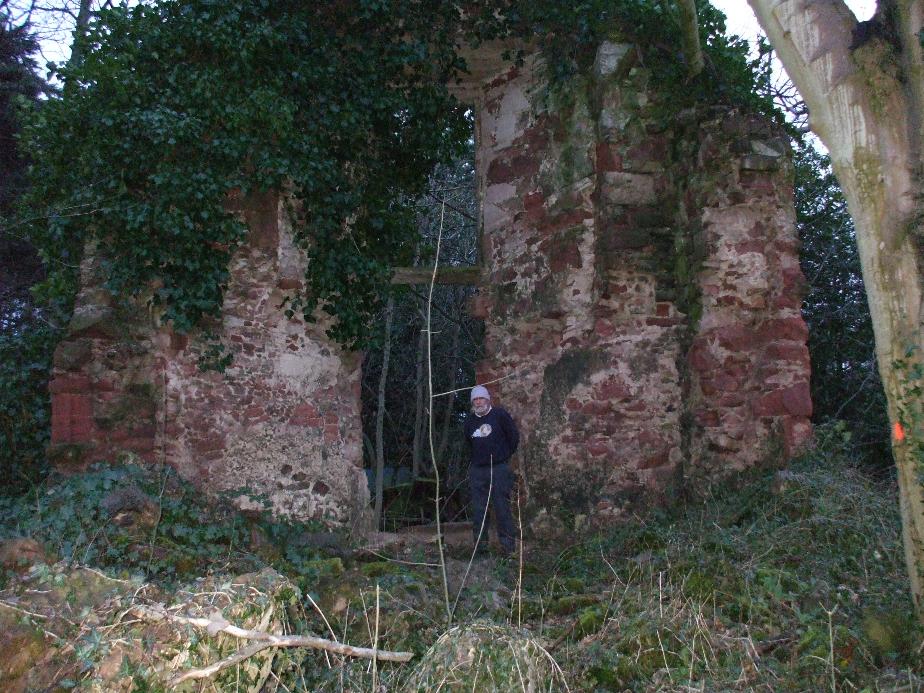 This is all that remains of that once splendid house at Lochend. Through a little care and attention this building could have remained as beautiful as it once stood. This is just one example of how a part of Dunbar's history has been neglected. Hopefully, by this example, you can see for yourselves that Dunbar's history is being waylaid.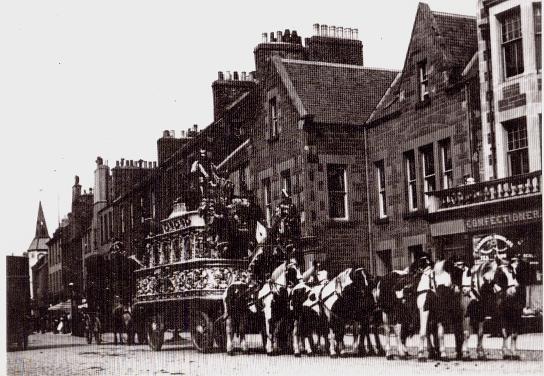 Lord John Sanger's Touring Summer Circus 1905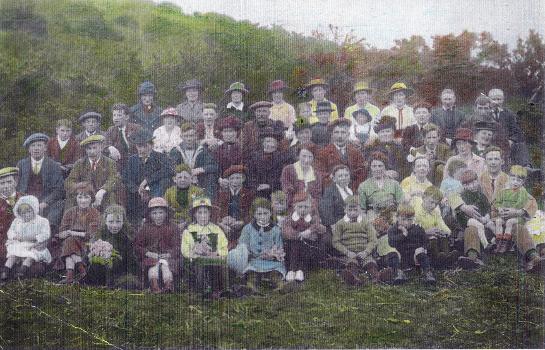 Craigs' of Craig-En-Gelt omnibus outing 1917 (Contemporised by J.A Callow)
(C. Ballantyne, babe-in-arms back row)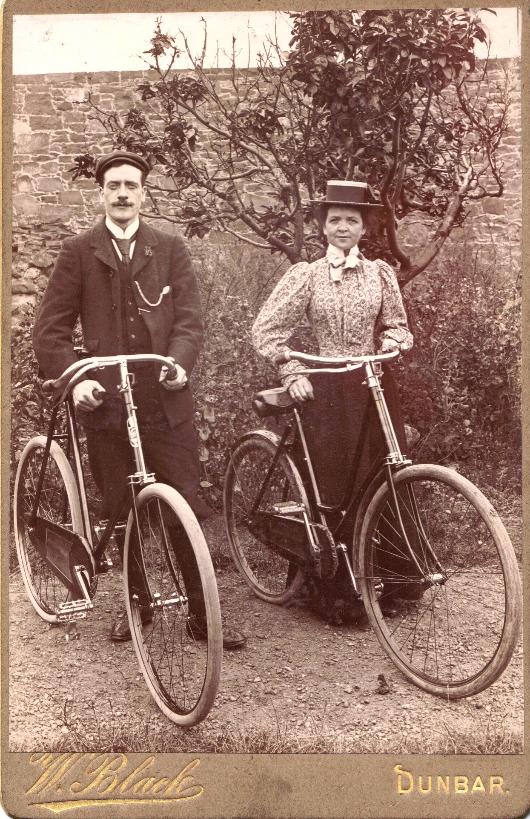 The above couple are brother and sister, Willie (1862-16/04/1956) and Helen (1861-1932) McNie,
pictured at Raeburn's/Harley's Close, 137 High Street c1895. Willie was a watchmaker.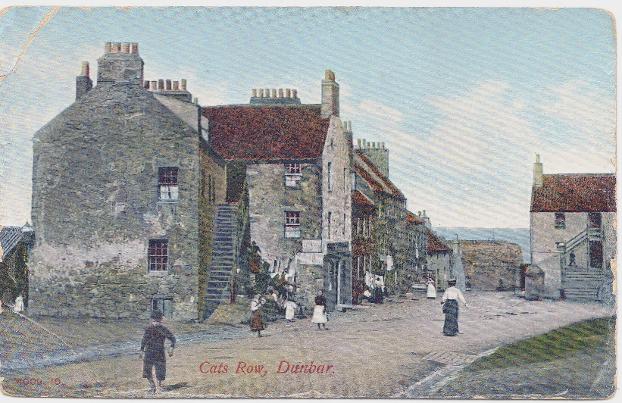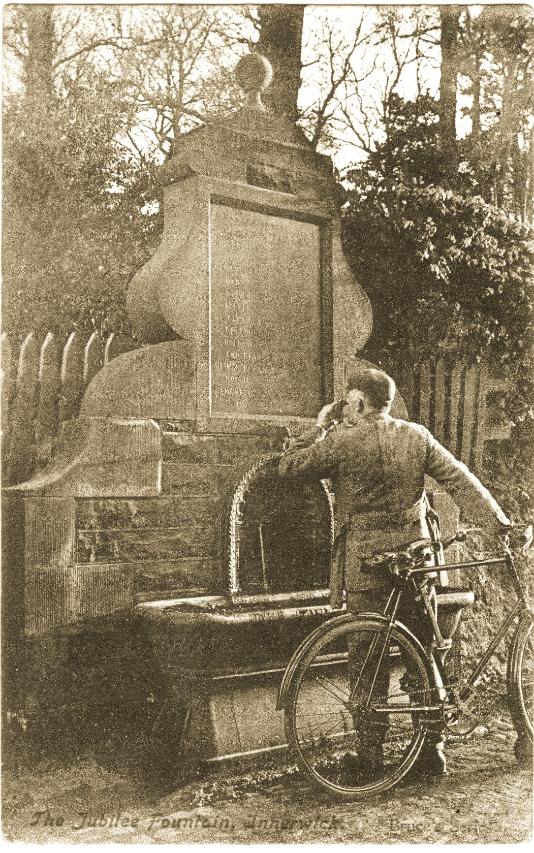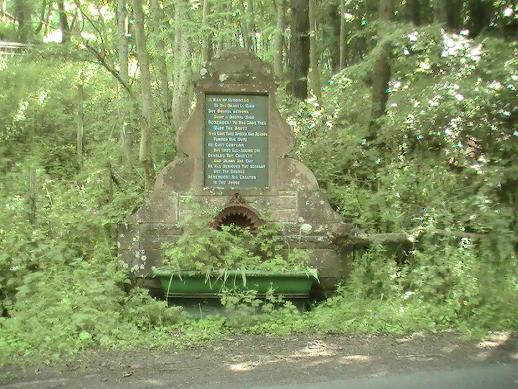 All content © A1 History Dunbar 2010