The photos/postcards on this page have been kindly donated by Caroline McIntyre to whom we are indebted. Where we have been able to determine, we have added the year when the photo was taken.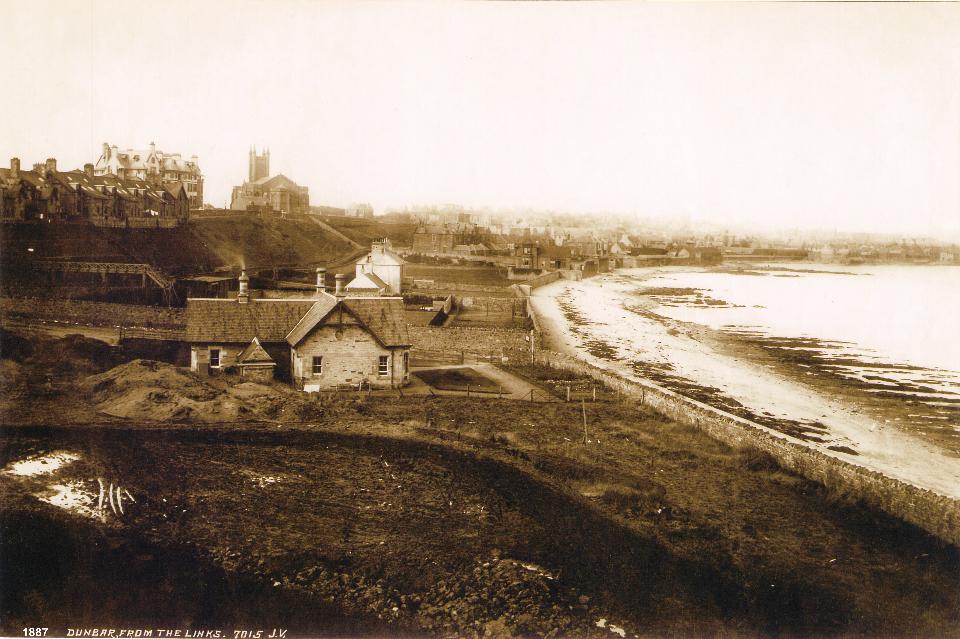 In the above postcard it is possible to see the wooden bridge which spanned East Links Road from No.2 Bowmont to their stables.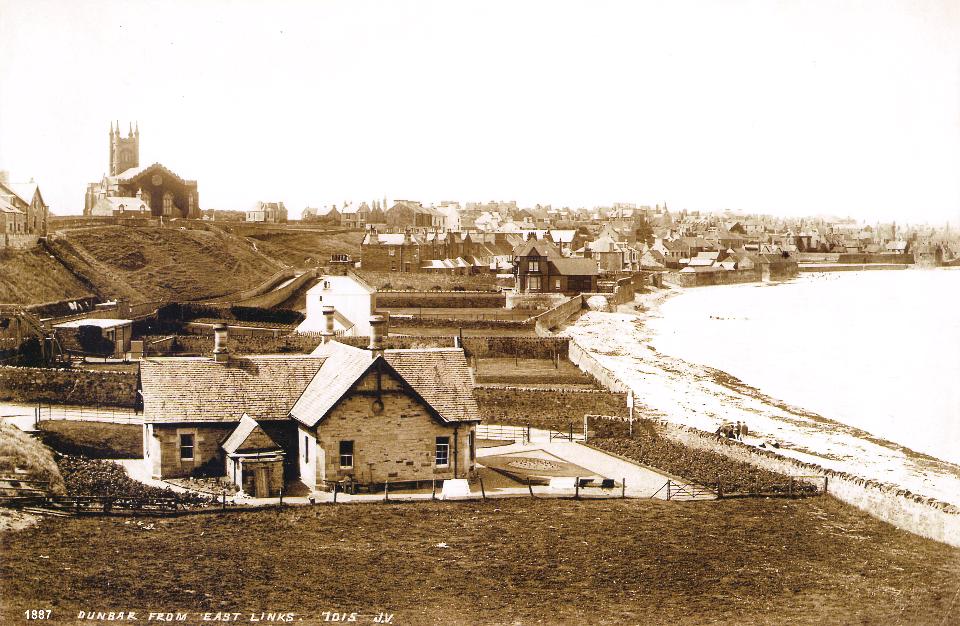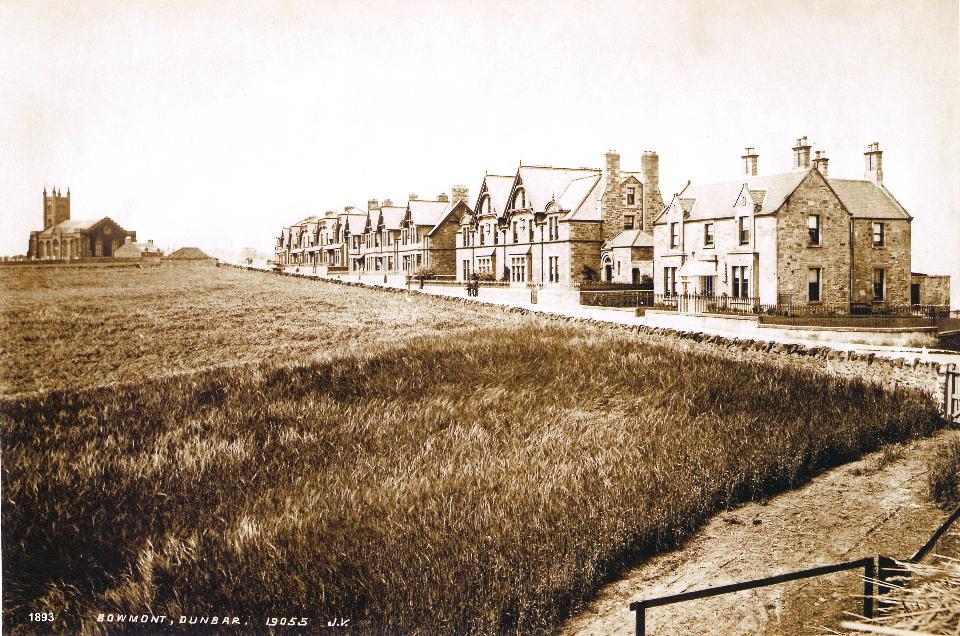 Bowmont was built in 1884 by wealthy potato merchant John Hutchison Bowe, after whom it was named. Notably, the Parish Church has no apse at that time.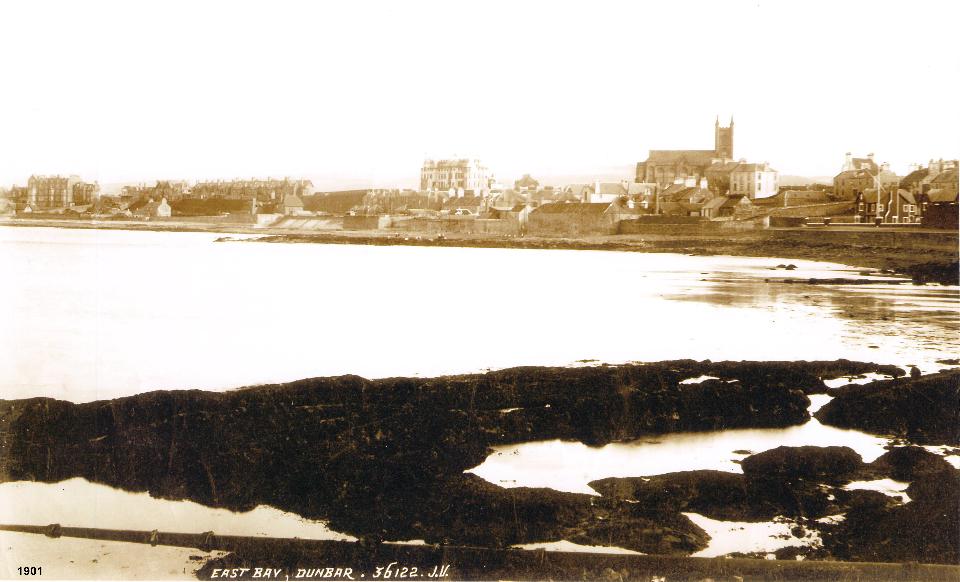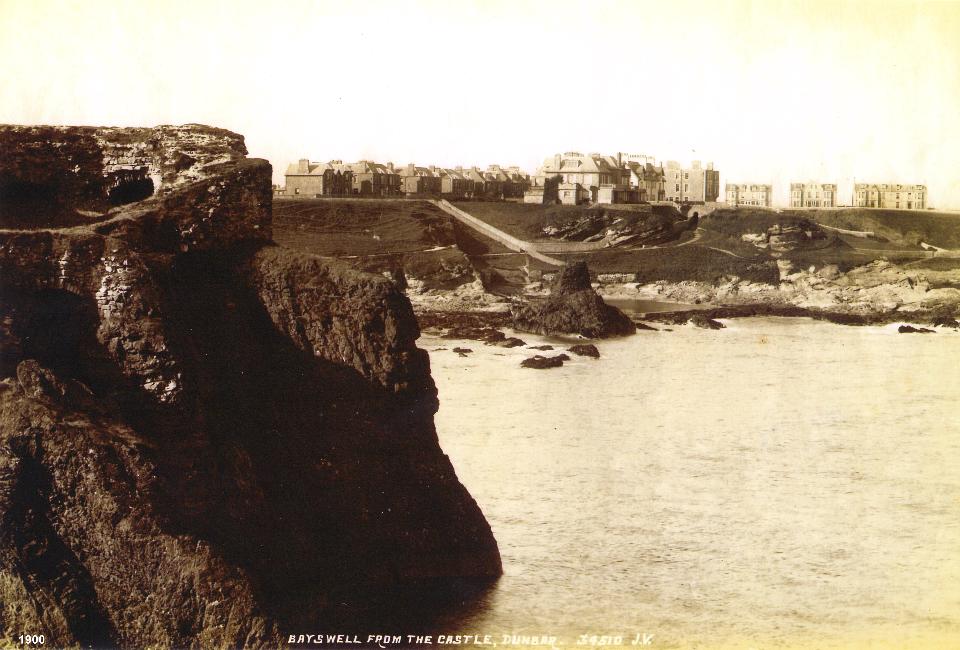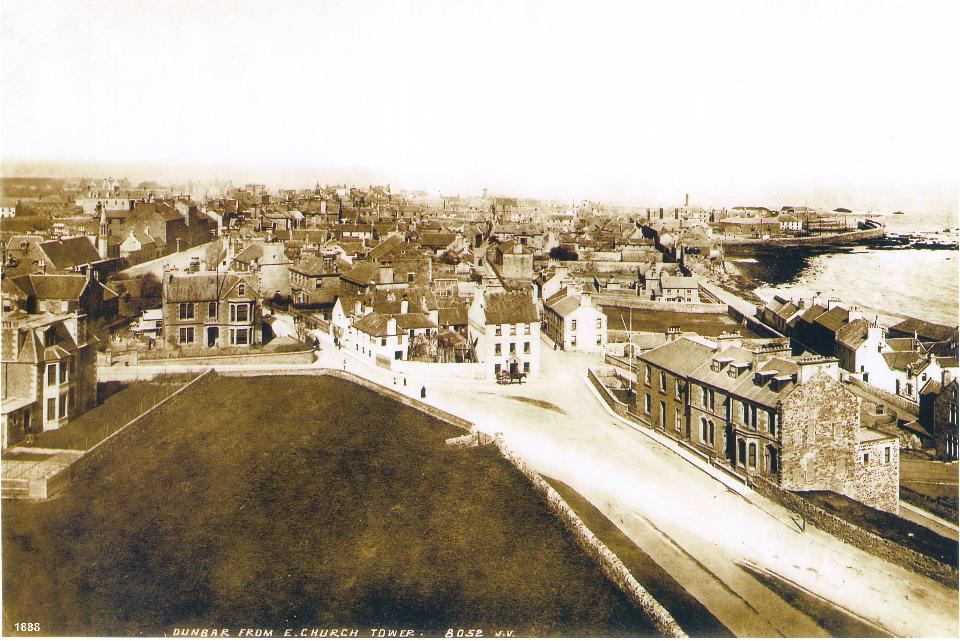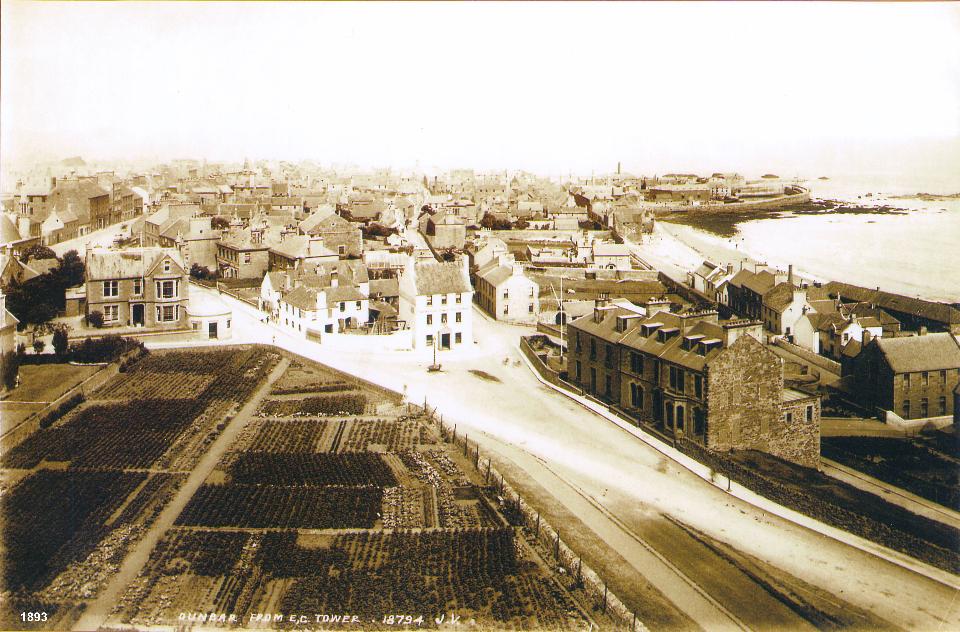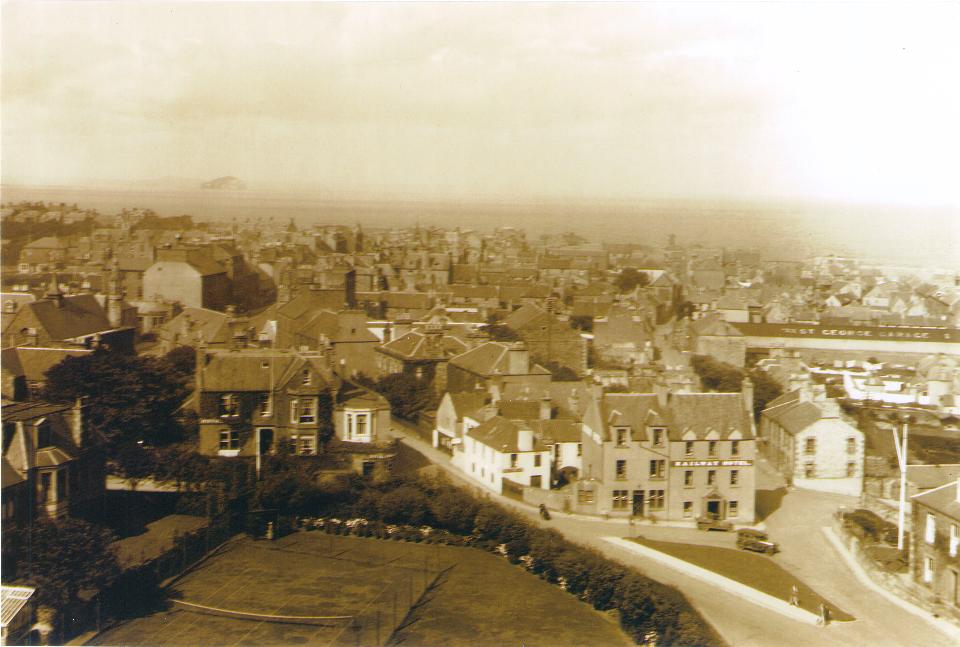 The above photo is undated but it is clearly later than the preceding two of the same view as an extension has been added to the Railway Hotel (later the Dolphin Inn)