Daly's Corner Quiz
Original & Best
13th September 2020
A. What was the difference in numbers between the warring factions at The Battle of Dunbar on 28th of April 1296?
B. When did the group, featured on the track above, appear here in Dunbar?

C. Where, apart from the obvious, did DRFC play some matches in The Breezy Burgh?

D. Who was the Annie in George A. Grahame's Shop (now the Laundrette) at 36 Countess Road?

E. Why are two houses on diagonally opposite sides of Countess Road named after locations in Glendevon in Perthshire?

Daly's Corner Quiz
Original & Best
13th August 2020
A. What was the name of the watering hole at The New Inn Barracks?
a) The Lauderdale Arms.

B. When was The Carmelite Priory at what is now Abbeylands founded?
a) AD 1263. There is more than a little dubiety about even the existence of a Carmelite House and its history being muddled with that of the Christiana de Brus founded Trinitarian set-up on Friarscroft.
C. Where was the Holy well nearby to the Silver Sands?

a) There was reputedly a Holy Well with associated Spout at Catcraig.
D. Which of the sons of Margaret Stobie Drysdale and Davidson Keith was buried at Montrose?

a) Alan Davidson Keith – youngest and fourth son b18/5/1885, d22/2/1928.

E. Why, when and by whom was the cattle underpass at The Hully, which might have become Bridge ECM 8/082, stopped-up?
a) It was stopped-up because of the risk of flooding further down the line. Increasing amounts of water were leaching into the bridge from the Lochend side. During 1996 Scotrail/Network Rail employed contractors to pump many tons of liquid concrete into the underpass and topped it off with scree.

Daly's Corner Quiz
Original & Best
13th July 2020
A. What connects the above with that instrumentally memorable night at "The Vic" on 11/4/64?
a) Matthew James Bellamy (9/6/78) is the lead singer, guitarist, pianist and main songwriter-cum producer in the multi-facetted rock group Muse. Muse were formed in Devon c.'94. He was born in Cambridge and had an elder sibling Paul. George Bellamy his father was born in Sunderland on the 8th of October 1940, he is described as a musician and singer but his claim-to-fame was being rhythm guitarist with the Tornados. He joined this instrumental group after answering an advert in the music press placed by the legendary Joe Meek. Bellamy left the group in 1963 (spinal issues) so he and Heartthrob Heinz -bass guitarist- had left the band by the time they reached the Breezy Burgh in April 1964. With the leaving of Clem Cattini in 1965 no original group members remained.

B. When the Searchers appeared in Dunbar in November 1966, arriving somewhat early for their evening performance at our renowned Victoria Ballroom, where did they take High Tea?
a) The St. George Hotel. Instead of having the usual fare of a selection of cakes, scones and tea or coffee they asked the Head Waiter, Jim Herring, if they might have "jam butties" with their tea or coffee and Jim was only too willing to oblige.
C. When did Comus Patricius flee to Dunbar to escape William the Conqueror?
a) 1072.
D. Where are Sicar Rock and nearby Bush of Blackstanes located?
a) i. Sicar – alternatively Sea Carr - Rock is located 2.4 kilometres ENE of Dunbar Harbour and 1.5 kilometres N of Vowtshore. Its WGS 84 coordinates position is Latitude N 56.01311° and Longitude W 002.47752°.
ii. Bush of Blackstanes is approximately 1.5 kilometres S by E of above. Its WGS84 coordinates position is Latitude N 56.00183° and Longitude W 002.47017°.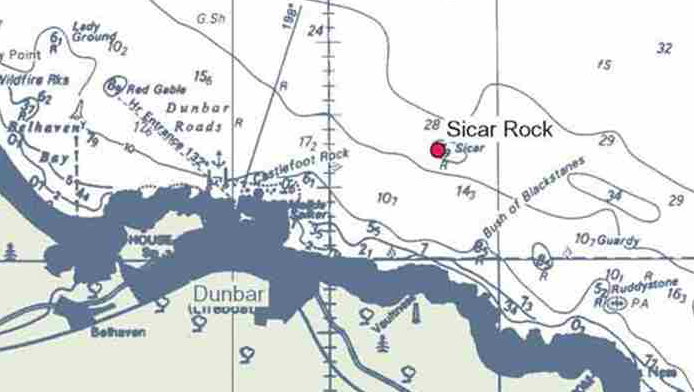 E. Who, as a jockey, went through the card at Beverley in 1901, was second in The Derby in 1902 and second in the Oaks 2 days later?
a) West Barns trainer John McCall's elder son George "Douper" McCall (1880 -1948), born around the time his father moved to the pre-Tilton stables.
Daly's Corner Quiz
Original & Best
13th June 2020
A. What was another name for White Sands near the Meaddies, by Catcraig?
a) Silver Sands.
B. When did Arthur Berriedale Keith – The Chief Ornament of Scottish Learning - die?
a) Arthur, born on the 5th April 1879 in Aberdeen, died on the 6th of October 1944 in Edinburgh and is buried beside his wife Margaret Balfour Allan at Grange cemetery in the Capital. His mother lived at St Margaret's in Dunbar and he is mentioned on the family memorial in Dunbar Parish Church cemetery. His father Davidson Keith died in penury in London.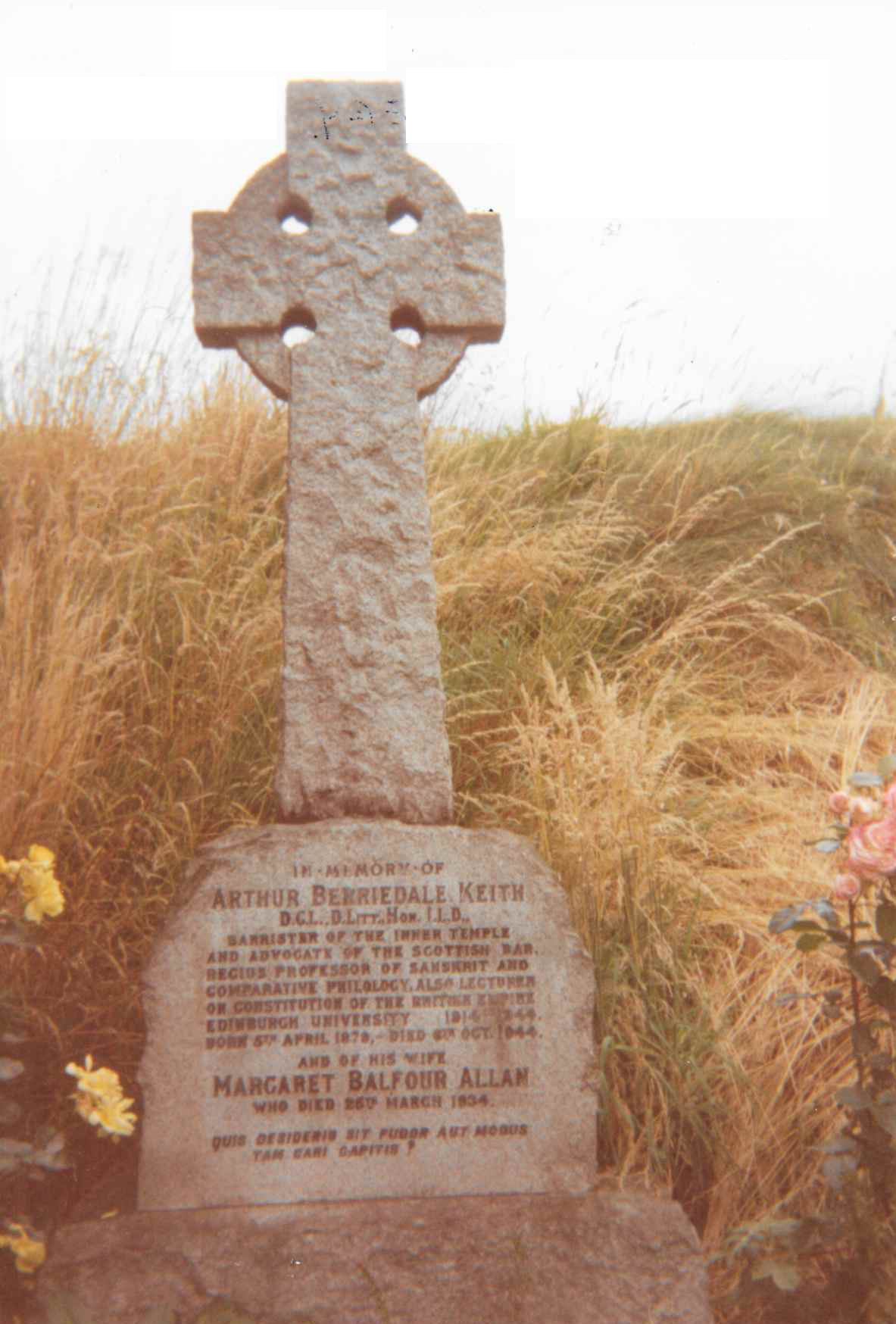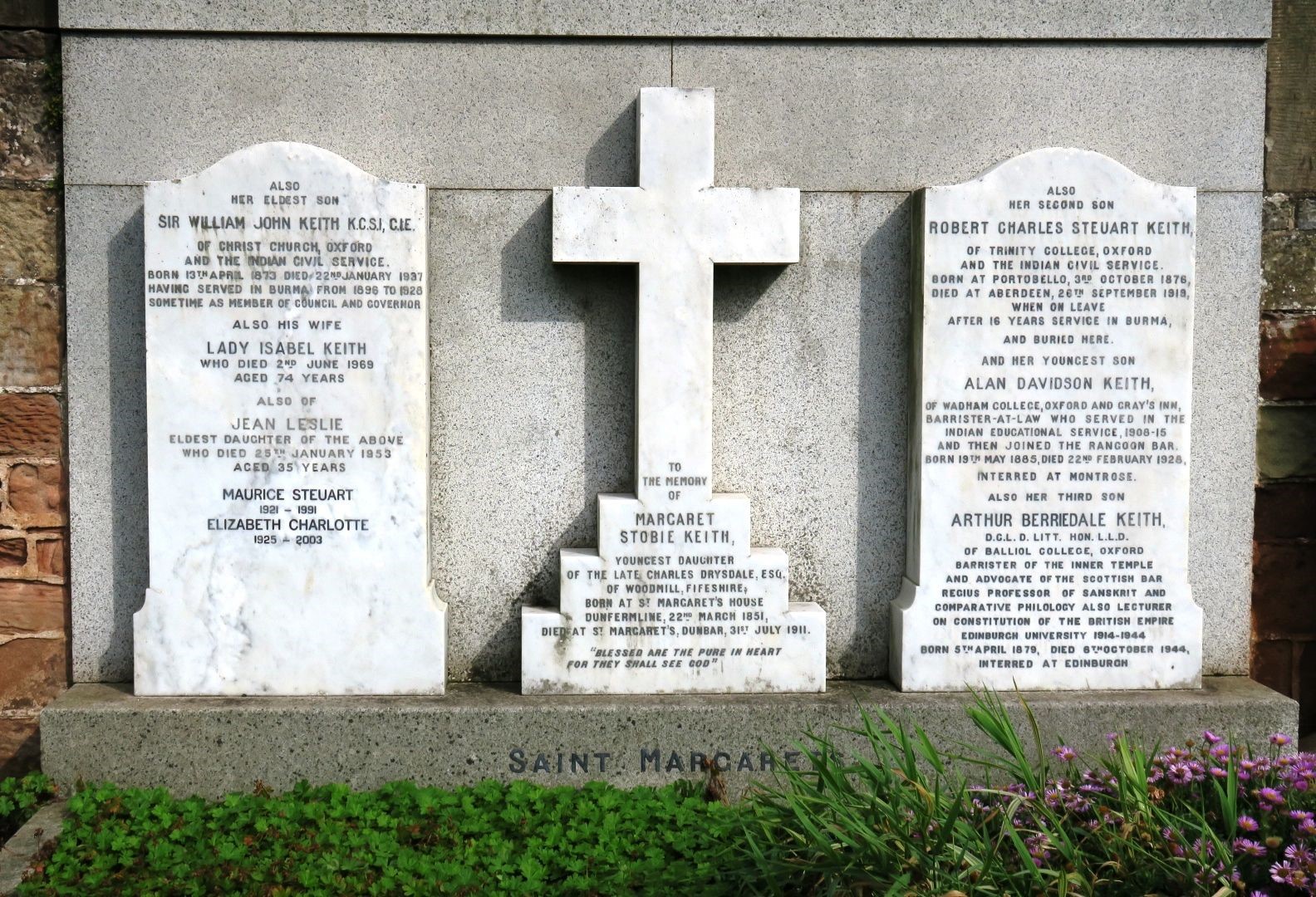 C. Where precisely was Dunbar East Signal Box located?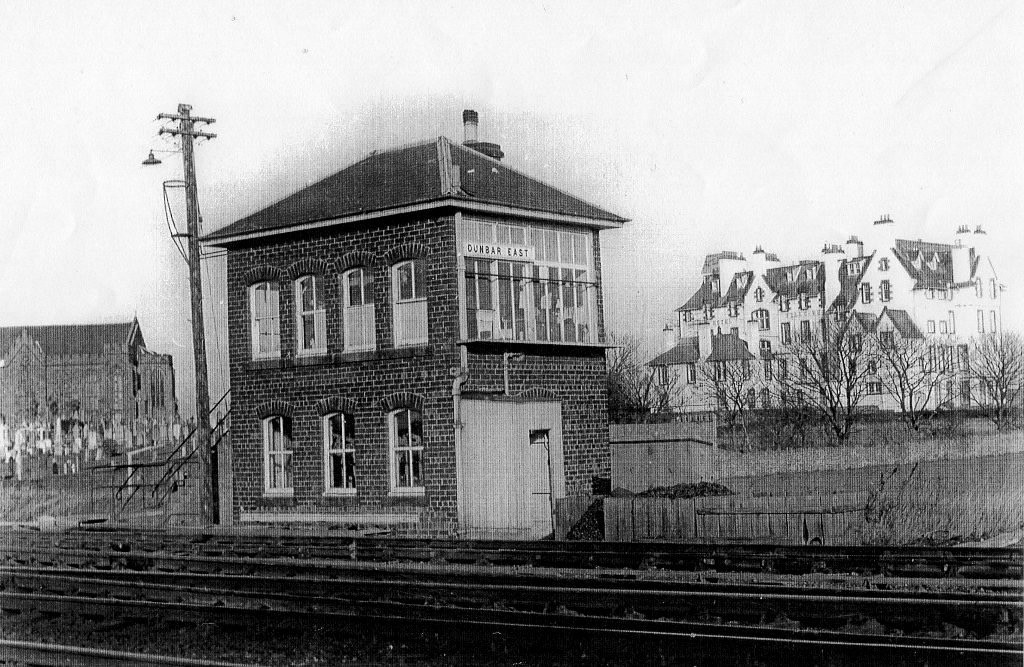 a) It was on the north, "up-line to London" side of the railway line only yards from the entry to what was the Old Goods Yard and approximately 55 yds west of the Spott Road Bridge, reference ECM 8/086.
D. Which three late Dunbar Provosts are commemorated in street names near Newtonless?
a) Brand, Manderson and Sinton.
E. Who was the famous, to some degree, denizen of Deloraine, next to Bowmont Cottage on East Links Road, through the 1980's?
a) Geoffrey, Lord Lane and Lord Chief Justice of England and Wales. The house was built as Geoffrey's holiday home.
Daly's Corner Quiz
Original & Best
13th May 2020
And here's to the next decade!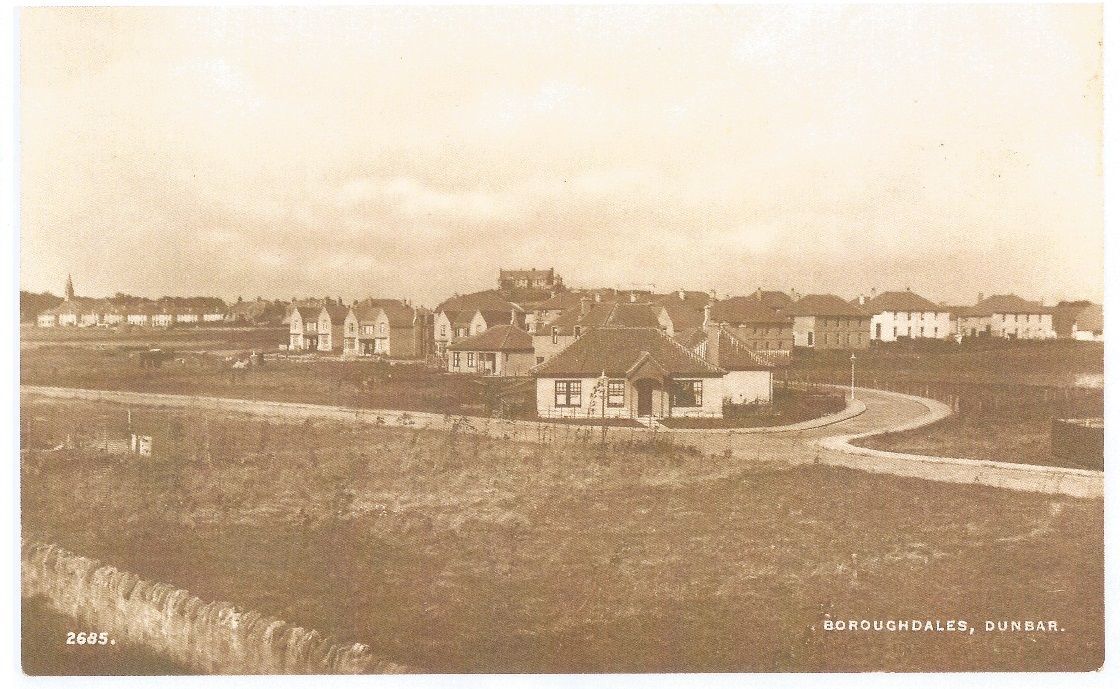 A. What was the former name of Doon Avenue?
a) Apart from sometime being colloquially described as "Kipper Alley" in its early years it was known also as The Boroughdales 'til circa 1932.
B. When was the Apse added to our Parish Church?

a) Post 1897, by Robert Hall of Galashiels after instructions by the late Dowager Duchess of Roxburghe.

C. Where was the sprung-flooring from our Victoria Ballroom (ex-gymnasium) removed to and relocated in?
a) The Calton Studios - now Studio 24 - on the Capital's Calton St. (24-26) EH8 8DP.
D. Which town, apart from being described as "the old place", was never mentioned within the text of his June 1924 autobiography "Before The Mast and After", written by the shipping magnate Sir Walter Runciman, 1st Baron Runciman?
a) Dunbar, the town where he was born and lived for the first few years of his life and to which he returned on many occasions.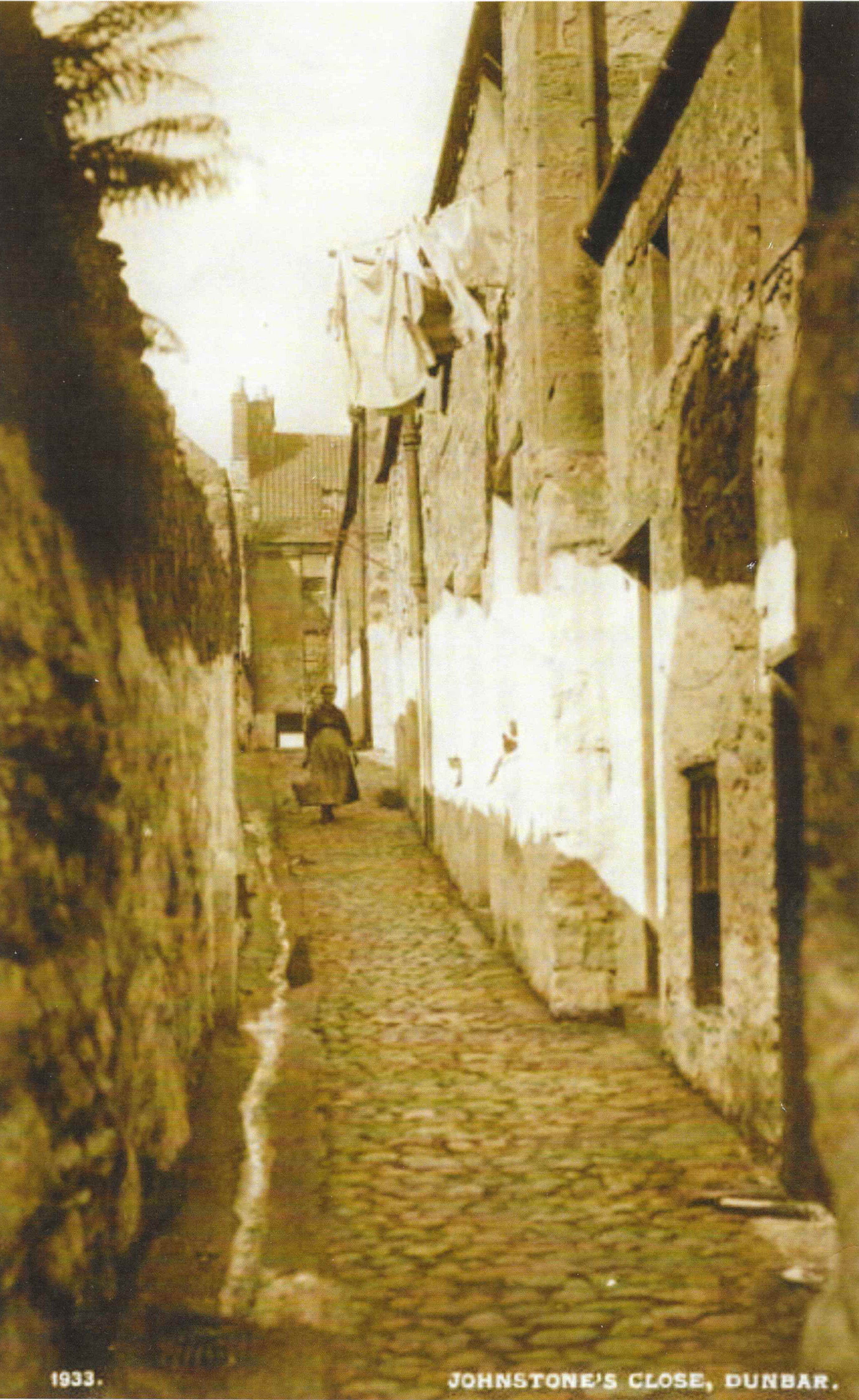 E. Why was one of our legendary old North East High Street Closes known as Johnston's?
a) Originally it was called Mrs Dr Johnston's Close (see Woods map) after Isobel Howden, (died 7th December 1839), the widow of Alexander Johnston, former naval surgeon, Baillie's son and general practitioner, who lived at the head of the vennel. Alexander predeceased his better-half, dying on the 28th October 1822. This Close disappeared in the High Street re-developments of the 1920s/30s. To give a rough idea of where it lay it would appear to be virtually equidistant between Brown's (ex-Thomson's)/Billiard Hall vennel (next to the Chinese King's Palace) and what was Forrest Close, a couple of doors north from Lothian Printers.