Daly's Corner Quiz
Original & Best
13th November 2023
Quiz Number 163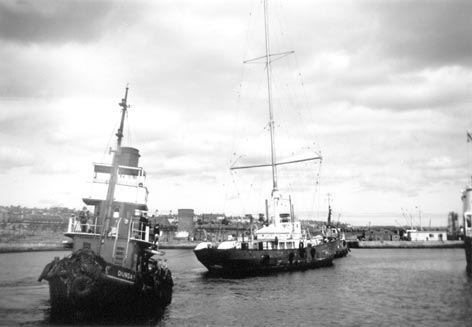 A. What was the name of the vessel being towed in the picture above and what purpose did it serve in the mid-60s?
B. Where was the vessel in "A" above moored?
C. When was the Redheugh Hotel built (for and) by Cunninghams Builders?
D. Which was the nearest Hotel to that in "C" above?
E. Who were the first hotelkeepers of the premises in "C" and "D" above?
Bonus Question - Which venue, opened in 1963 (see song below), celebrated its 60th anniversary of opening, on the 22nd of November?
Daly's Corner Quiz
Original & Best
13th October 2023
Quiz Number 162
A. What was, and probably still is, the acreage of The Sailors Park*?
a) 7.5 acres.
*It now embraces the Secondary School of 1961 vintage (+2 Extensions), Playing Fields and Car Park
B. When was the first printing press set up in East Lothian?
a) By 1795, here on Dunbar High Street by James Miller.
C. Where was the Shepherds' Hall in West Barns?
a) It was located where Nos 30 and 32 Edinburgh Road now stand.
D. Which Edinburgh burial ground is the resting place of Linkfield (West Barns) poet Richard Gall?
a) After his death on 10th May 1801 he was subsequently buried at Old Calton, NE Edinburgh.
E. Who was the last Boxmaster of the Society of Sailors of Dunbar?
a) Captain William Smith on the cusp of the 19th/20th Centuries.
Daly's Corner Quiz
Original & Best
13th September 2023
Quiz Number 161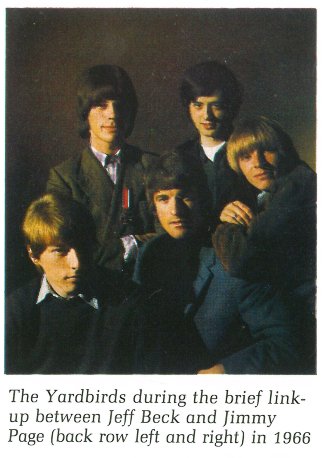 A. What was the line-up of early 60s Dunbar band "The Five Rebils"?
a) Jimmy Connolly (On skins), John Hamilton Cregan (Baritone vocals plus guitar), Norrie Laing (Double bass), John Lough - Jocky Locky (Vocals high range) and Victor "Vicky" Wilson Lough (Bass and vocals). Later on, Jimmy was replaced by Gordon Briggs – Briggsy aka Twiggy.
B. When the East Lothian County Sports were held in 1963 two Dunbar teenagers, nearing fifteen, were in the shake-up to win the Boys Intermediate section. Who were they?
a) Charlie Blacklock of S2B, soon to take up an apprenticeship, just pipped Rob Brown of S3A for the trophy.
C. Where did "Paddy" Mill, former heedie at West Barns School, come from?
a) William Mitchell Mill was one of five children born to Mary Low and William Mill (Lighthouse keeper). He was born at Fladda Island on 18th July 1873 and lived with his parents in various lighthouses until he moved to Dunbar. He initially boarded in Dunbar at Church Street and taught at Dunbar Secondary. He was renowned for his disciplinarian stance. He married neighbour, Isabella McAdam Mayne, in Dunbar on 28th April 1905 and they were blessed with two daughters and a son. Somewhat strangely they emigrated, whilst in the Autumn of their years, to Australasia and, despite probably ending their years there, mention is made on the Mayne gravestone at Lair K154/6 in the Parish Church cemetery.
D. Which venues did the band featured on the photo and track above appear at, just prior to their gig here?
a) Prior to their visit here on Sunday July 17th 1966 the Yardbirds appeared at the Palais de danse, Cowdenbeath and City Hall, Perth on 15th and The Ice Rink, Ayr on the 16th.
E. Who won the porridge eating competition at the Palace of Pleasure in 1964/5?
a) Through the early to mid-60s various, different competitions were held at "The Palace of Pleasure" and East Beach, however, in eating eight bowls of porridge with a teaspoon, with a comfort break half-way-through, John Hamilton Cregan was declared the winner.
Daly's Corner Quiz
Original & Best
13th August 2023
Quiz Number 160
A. When were the Faa/Fall family, pre-eminent Businessmen (Banking Merchants, Whaling and much more), based in the Breezy Burgh of Dunbar?
a) From the last quarter of the 17th Century to the 1st quarter of the 19th Century.
B. Where did the Fall family belong?
a) Knowes Mill and hereabouts in Dunbar!
Also i) Where were they based in Dunbar and ii) where did they go?
i) Lousie Law (pre-Custom House), Dunbar House, Hestival House, 97 High Street and a couple of mansions at the top end of the north west part of the High Street.
ii) The male side of the family died off by the early 1800s.
C. Which privateer in the 1st quarter of the 18thC (1718-19) traded in Indigo between the Caribbean and New York under the aegis of Capt. James and Robert Fall?
a) "The Happy Janet".
D. Who captained Charles and Robert Fall's vessel "Magdalene" on its "September Sailings" to the Carolinas in the later years of the 18thC, landing at Charleston, South Carolina and not Belhaven, North Carolina?
a) Robert Beattie.
E. What was the frequency of the sailings of the ship in Question D?
a) Annually.
Daly's Corner Quiz
Original & Best
13th July 2023
Quiz Number 159
A. Who, it's postulated, was born in Dunbar c634 AD/CE?
a) Saint Cuthbert, patron Saint of Northumbria.
B. When did the person in Question A die?
a) 20th March 687.
C. What's the link between the song above and Questions A and B?
a) Saint Cuthbert was buried at Lindisfarne.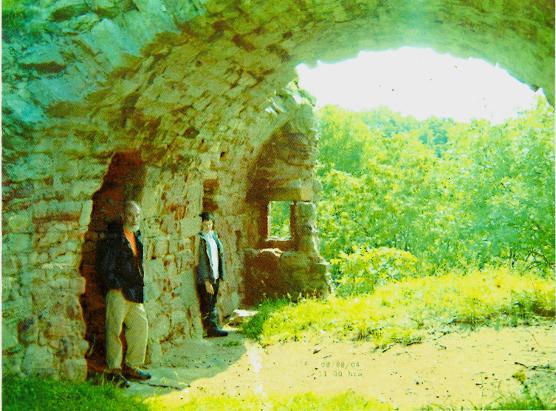 D. Where, near Dunbar, was the above photo taken?
a) Within the ruins of Innerwick Castle.
E. Which fortress is quite propinquous to D?
a) Thornton Castle was t'other side of the glen/gorge.
Daly's Corner Quiz
Original & Best
13th June 2023
Quiz Number 158
A) What was Kellie's Haven?
a) The predecessor of Cromwell Harbour.
B) When was Dunbar's poetess finally recognised for her literary endeavours?
a) 1881.
C) Where is Lawrie's Den?
a) Between the Skerries north-west of the Vowt.
D) Which house was Pineapple Cottage?
a) The residence on corner of Lamer Street and Shore Street (even numbered side).
E) Who said "Summer visitors and some arnae"?
a) Mattie Boyle.
Daly's Corner Quiz
Original & Best
13th May 2023
Quiz Number 157
A. What is the connection between the songs above/below and oor toon's suburbs?
a) There are only two Belhavens in the world, one here in East Lothian and t'other in North Carolina. Belhaven, NC's most famous character was Eva Narcissus Boyd aka Little Eva. Our most notable former Belhaven denizen was theatre impresario John Henry Alexander (link). NB - The Fall family's ships also traded with the Carolinas.
B. When did the "Seasiders" change their colours and what were they previously?
a) i They changed their first strip to green tops with white sleeves on 2nd May 1949.
ii They reverted back to black and white tops on 22nd May 1951.
C. Where was the Bield/Shelter for the mob/rangale of beasts within the Deer Park?
a) For about first half-century the deer feeding-station/shed was at the now 2nd green.
D. Which lady member set a new course record and was Ladies champion at DGC in 2022?
a) Kirsten Ireland.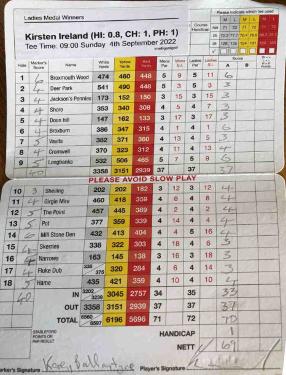 E. Who, playing at Countess Park, although winning no trophies, were arguably the best cup side we ever had?
a) Probably the best Dunbar United cup eleven never to have won a cup was in Season 1952/53 when they played 16 cup ties altogether, scoring 46 goals. Namely :- James Ritchie, Andrew Hastings, William Lindores, Robert Inch, James Todd, James Mowatt, John Hannan, John Paterson, Hugh Gillan, George Burnett and John Dryden.