Daly's Corner Quiz
Original & Best
13th September 2021
A. What is the connection with the song above and a Moog synthesizer inspired group who appeared here in the early seventies?
B. When was Jimmy Forsyth, stalwart at The Railway Hotel/Dolphin for half-a-century or more, born?

C. Where are Dunbar Roads?

D. Which public house/drinking den in Victorian times was situated at 88 High Street?

E. Who renamed Kilahara, a villa on our East Links Road, Tulliallan?
Daly's Corner Quiz
Original & Best
13th August 2021
A. What is the connection with the King/Goffin track above and our Victoria Ballroom?
a) On Saturday April the 4th 1964 a 24-year-old Bermondsey Boy, Jimmy Justice, (born James A B Little) who trod the boards in our former Army Gymnasium, was the main attraction here in Dunbar on that Spring evening. From the Spring through to the Autumn of '62 he had three hits in the Top Twenty and the above was the biggest seller (in Britain). However, he was possibly more successful in Sweden, parts of Europe and Australasia. recording more than 50 songs on Pye; an anthology of those was released on 2CDs in 2001!
B. When was the last case of matricide in our Breezy Burgh?
a) On May 19th 1989 Douglas Parr (43) murdered his 'nagging', widowed mother Beatrice (65), wife of the late Robert. Strangely, he confessed in the Royal British Legion to former Leith Policeman (Sergeant) and ex-Dunbar Constable Charles Ross who instructed Parr to give himself up. He duly did so and in The High Court, Edinburgh, later that year, (31st August) a jury took less than half-an-hour to find Parr guilty and the Judge committed him to a life sentence.
C. Where exactly did this murder take place?
a) In a cottage on the former Common Close, off Castle Street.
D. Which of the following statements about oor toon, meteorologically, is correct?
i) Dunbar is/was the sunniest resort in our Kingdom.
ii) Dunbar " the warmest " in our Kingdom.
iii) Dunbar " the driest " in our Kingdom.
a) There is a very slight possibility it is (i) but a quite definite probability it is (iii). Our town averages just under 1,450 hours of sunshine but averages 22.50 inches of rain per annum.
E. Who was the daughter of Daniel Muir who died in April 1832 and was buried on 6th April in our Parish Kirkyaird - possibly interred with her mother and grandmother (Janet Kennedy) in Lair A214?
a) Jannet, daughter of Muir and his first wife Eleanor "Helen" Weatherley Kennedy of Warenford, Northumberland. Helen (daughter of a William and Janet Kennedy) was born on 28th August 1800 and died in July 1832. Helen's mother Janet had the Meal shop on the High Street, now John Muir House, and died in February 1829. Helen was buried on 1st August 1832 and earlier she married Daniel Muir at Berwick-upon-Tweed on 7th October 1829.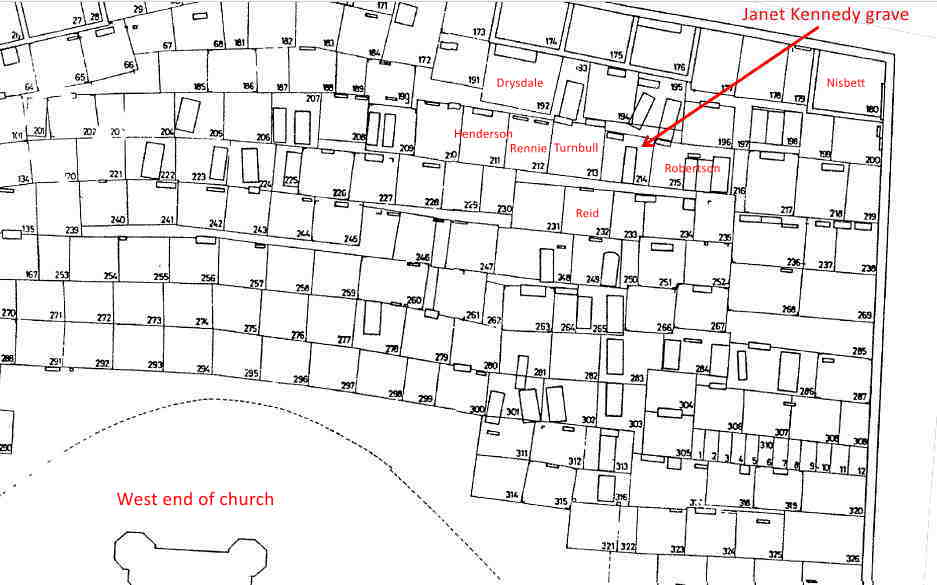 Daly's Corner Quiz
Original & Best
13th July 2021
A. What decision was taken, apropos spending of the monies "gifted" to The Breezy Burgh by Mrs Jane Baird (Hay), by Dunbar Town Council, in the early 1890s?
a) The building of the West Promenade.
B. When were John Aubrey's Miscellanies, which detailed circumstance unnoticed apropos the Battle of Dunbar by Carlyle, published?
a) 1696.
C. Where did the mercenaries who burnt oor toon in 1548, under the orders of the Earl of Shrewsbury, come from?
a) They were Germans from the Holy Roman Empire.
D. Which building in Dunbar did the Government purchase in 1859?
a) Lauderdale House - formerly Dunbar House.
E. Who was the architect who drew up plans, in 1909, to be submitted to the Dean of Guild, for an extension to the west of the Railway Hotel - formerly Black's Railway Tavern - on Dunbar's Church Street?
a) John Farquharson of Haddington.
Daly's Corner Quiz
Original & Best
13th June 2021
A. What year saw the retirement of Provost Brand?
a) 1890. Humbly serving the Council for 30 years, 21 of those as head.
B. When the Episcopal Church of St. Anne was dedicated in 1890 which structure did it replace?
a) An iron building on Baker's Croft at Westgate.
C. Where, traditionally, was the nearest Mile stane to oor toon's centre, bearing in mind a Lang Scots Mile was nearer 2000 yards?
a) Although there was once a mile stone propinquous to the Thistle Inn by Broxburn, closer to home there was also one on the Edinburgh Road due south of Knockenhair. However, the closest to the town centre was atop what is now Bowmont.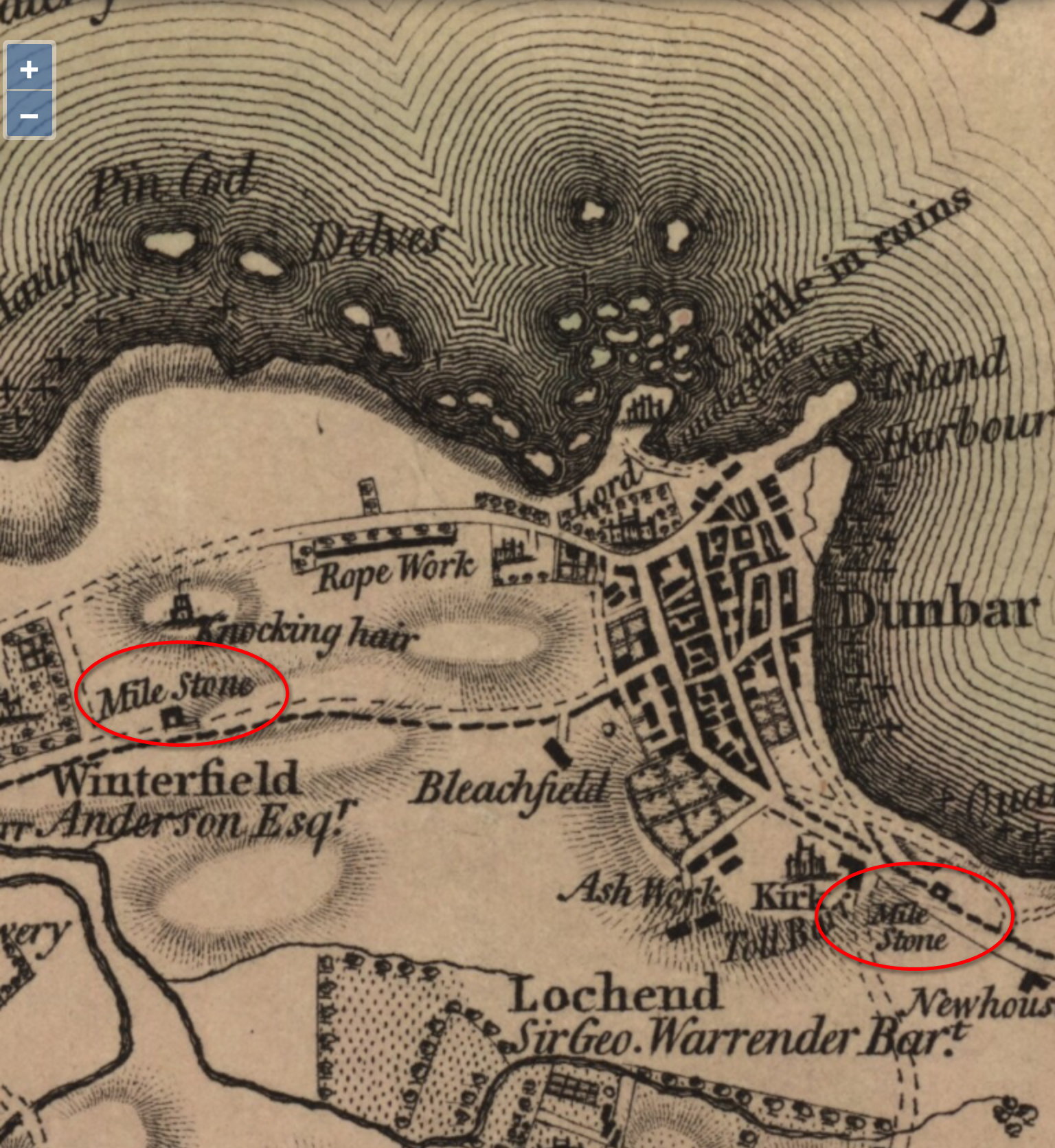 D. Which bungalow on the then New Road (now Countess Road) was called "Craigavon"?
a) Hildaville (#52) now owned by widow Ethel Kelly. It was re-named after Hilda, wife of Erin Deans (of Erinalls fame), the pair were aunt and uncle of Davy Deans, Palace of Pleasure owner from 1956 and sometime Scotland Rugby team squad member. It was originally owned by Arnold Togneri Snr.
E. Who ran the Savoia Cafe?
a) Owned and run by the Greco family it was located at 146 High Street.
Daly's Corner Quiz
Original & Best
13th May 2021
A. What was the profession of Joseph Bard Esq. in mid-eighteenth-century Dunbar?
a) Ropemaker.
B. When were the Bowmont Tennis Courts on the East Links opened?
a) Around 1900.
C. Where are the lands of Longcroft?
a) Farmed as a 'Market Garden' by Sholto Millar, from WW2 through to the '60s, this pocket of land was embraced by Latch Park, Lochend, Harestanes and Underedge (of which some of the latter was utilised) and the Main Railway Line. The aforementioned ground has been developed since the year 2000, creating housing schemes at Salisbury Walk and Bothwell and Retreat Gardens.
D. Which building was described as "Elaborately half-timbered, pargetted and red-tiled?
a) The former Yorke House/Lodge, dating from around 1900 and onetime Cottage Hospital (from 1927). It was monogrammed JHB after John Hutchison Bowe, a potato merchant in Dunbar, b. 13th June 1829, d. 28th October 1900. 12 Bowmont Terrace is similarly monogrammed.
E. Who was the architect for the Edinburgh Road Corporation Houses (Boroughdales) with work starting in 1924/5?
a) George Simpson of Edinburgh.