Jim Callow
The painter with the light touch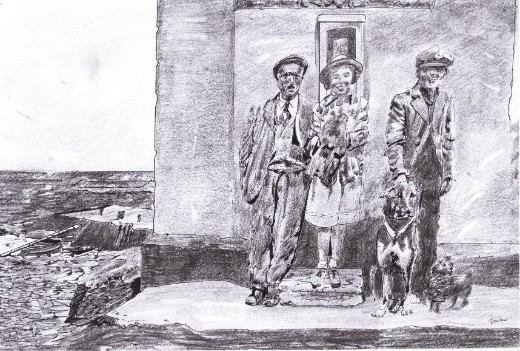 Summer visitors (and some arnae)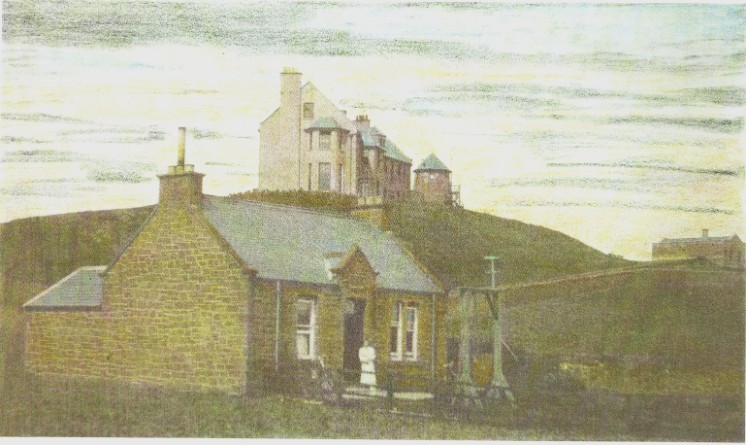 Hill of the watch - Knockenhair
One of a set of three colourisations. 1) 1917 Omnibus outing on our opening page. 2) The Cricket Club - Cowans Park, and 3) this one.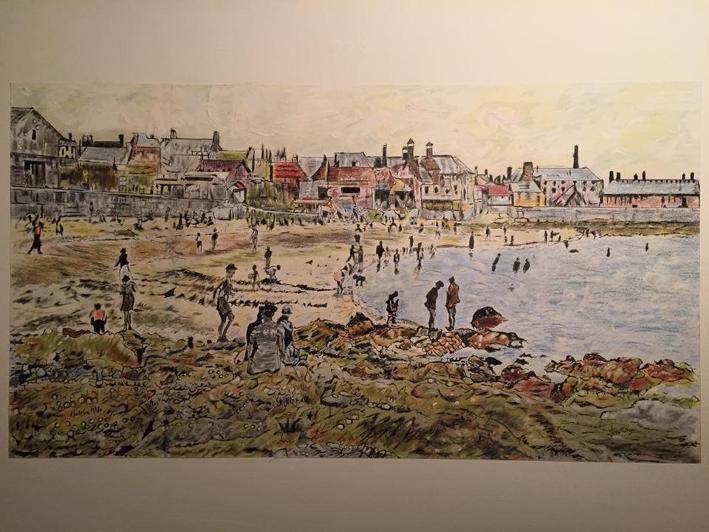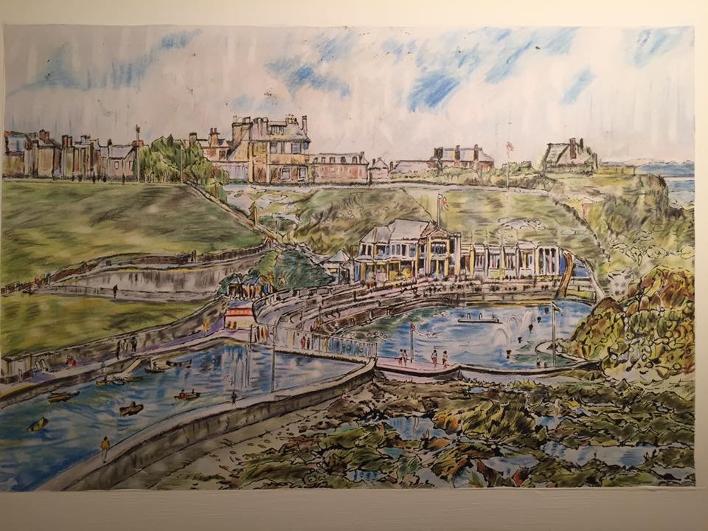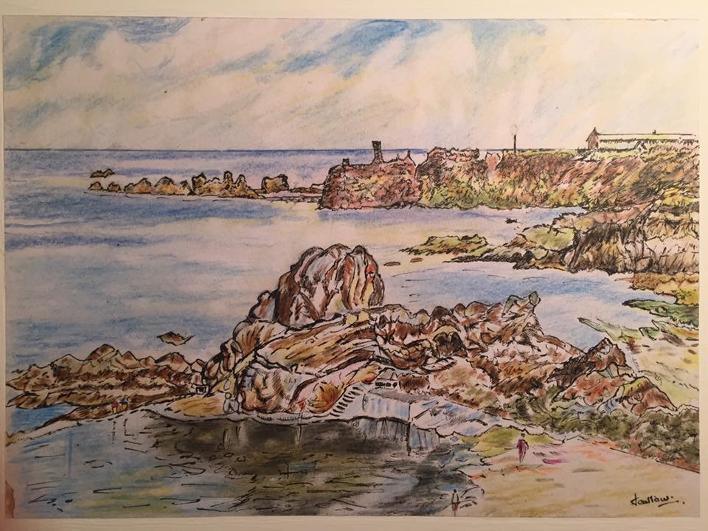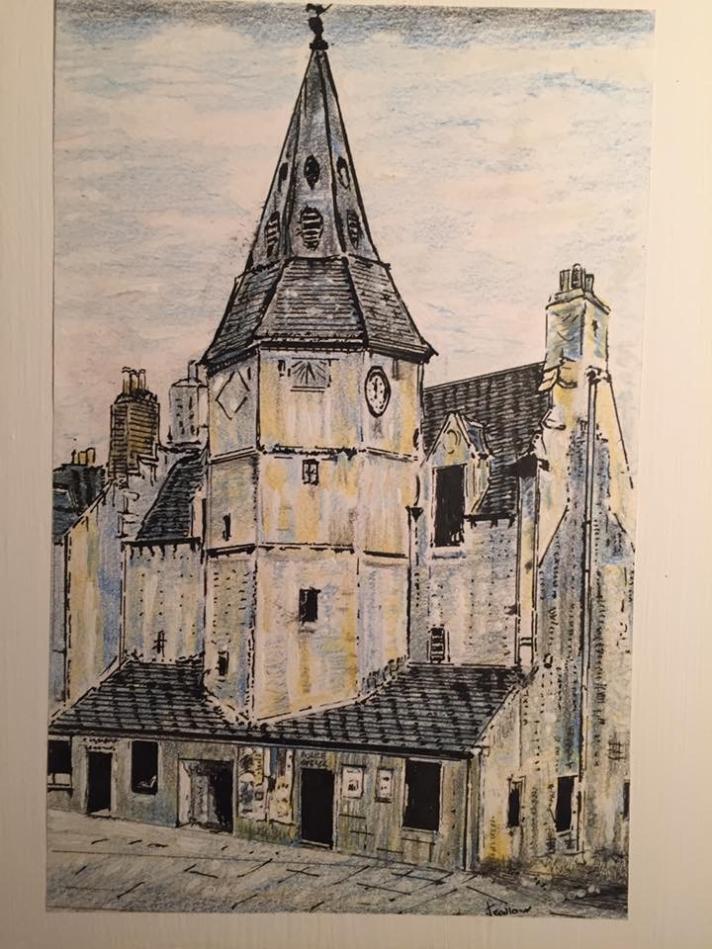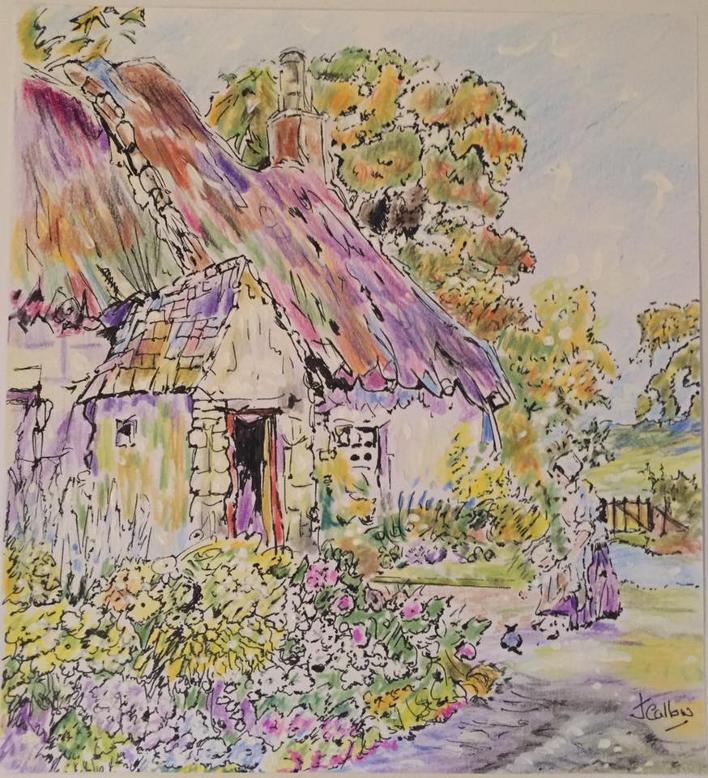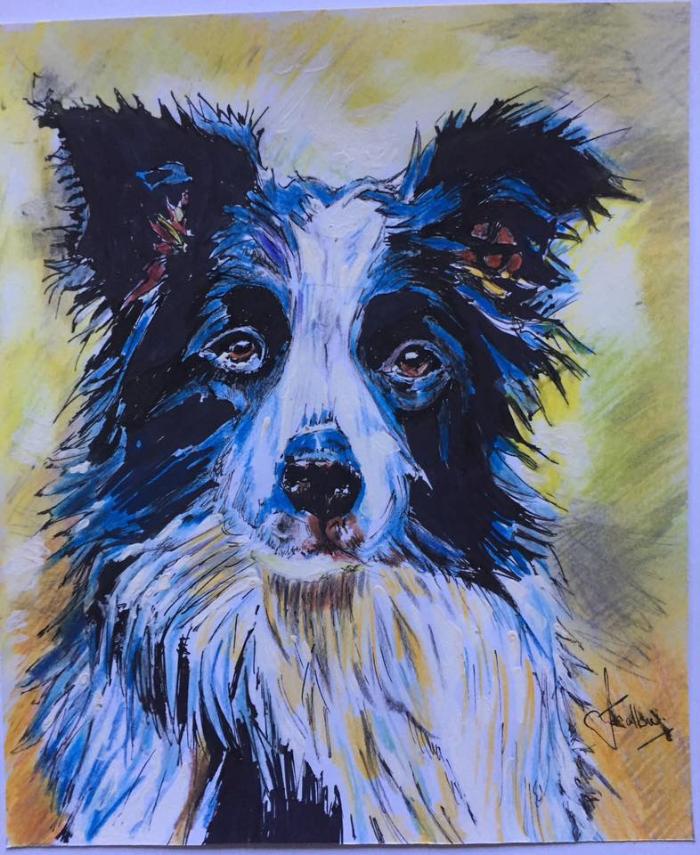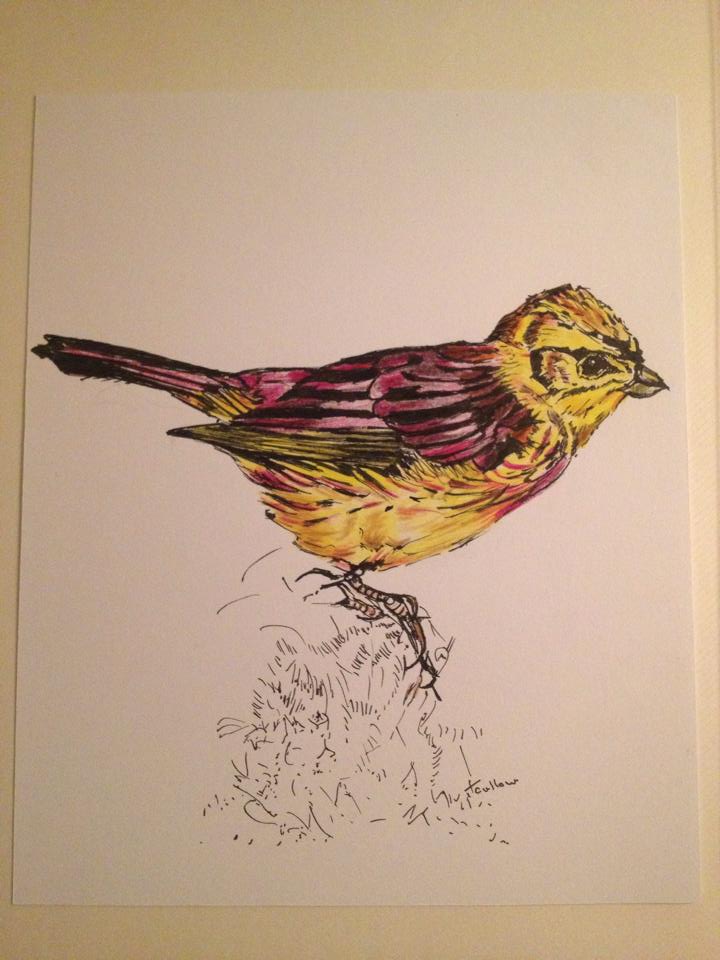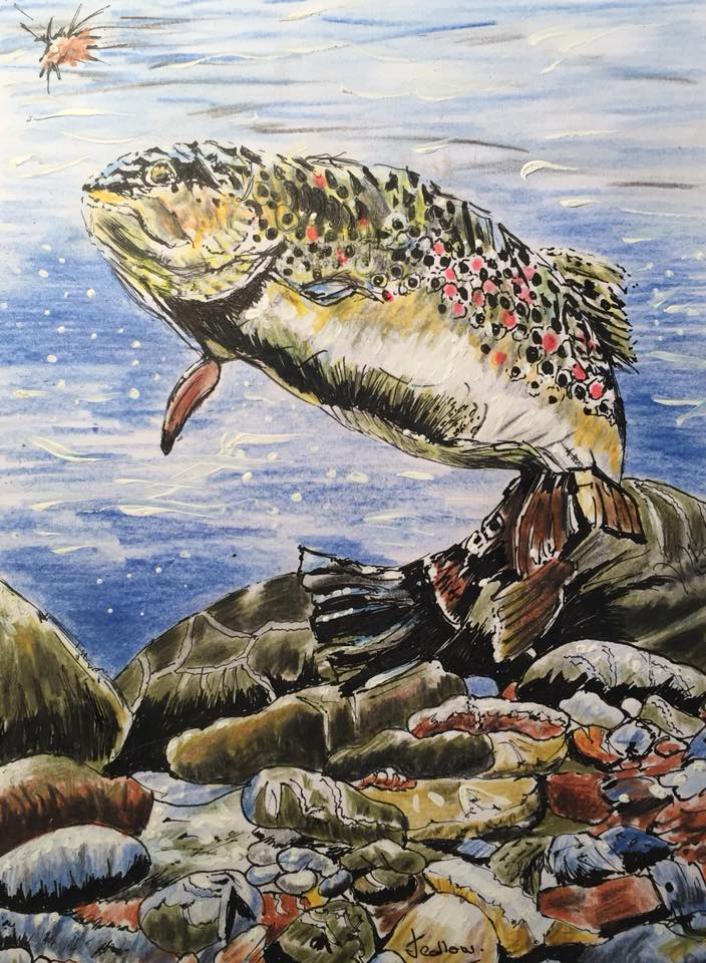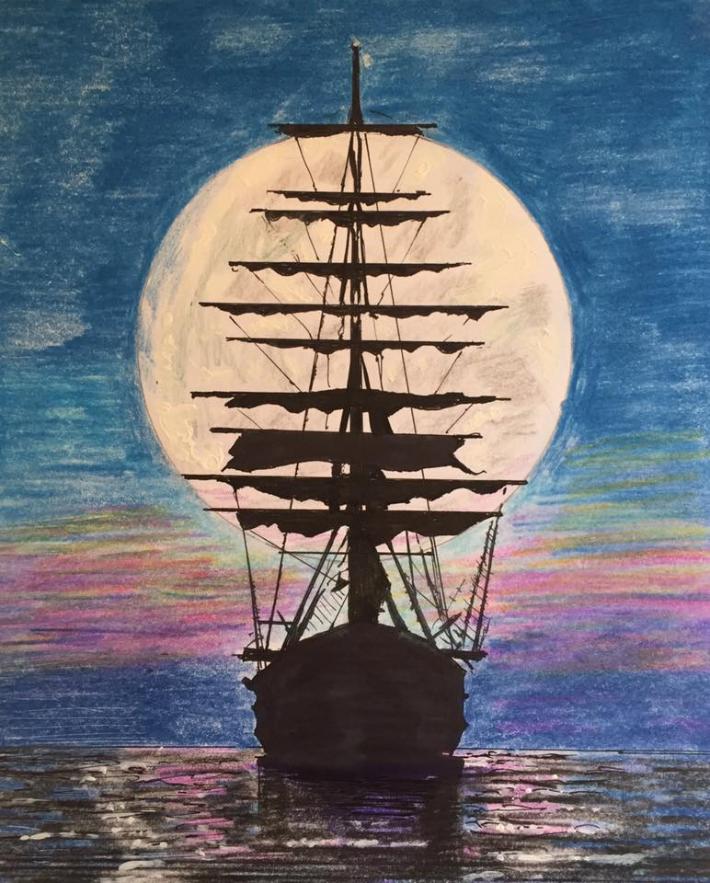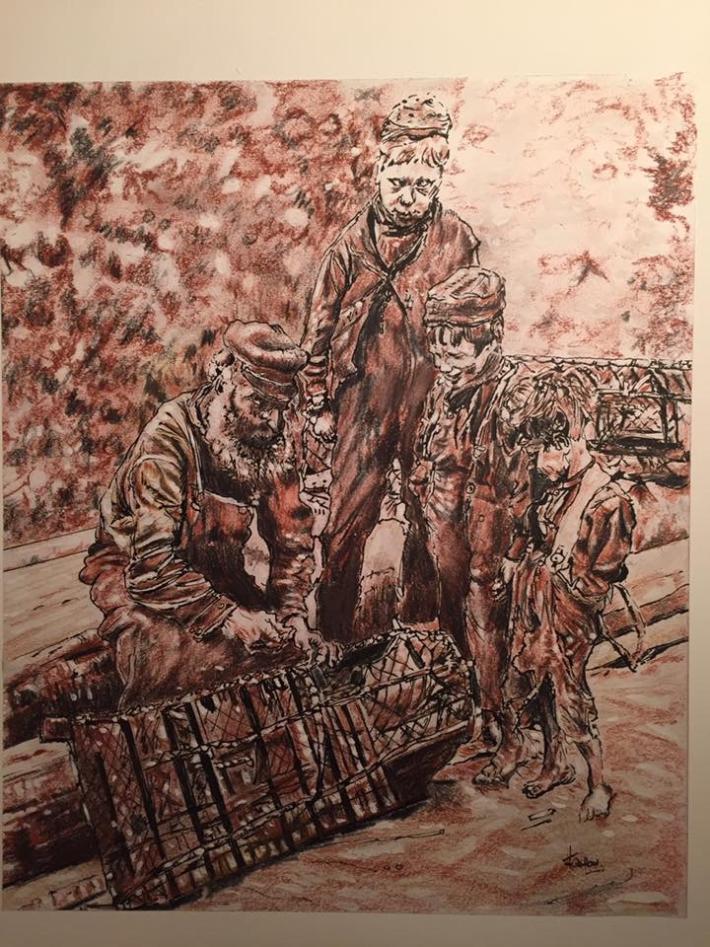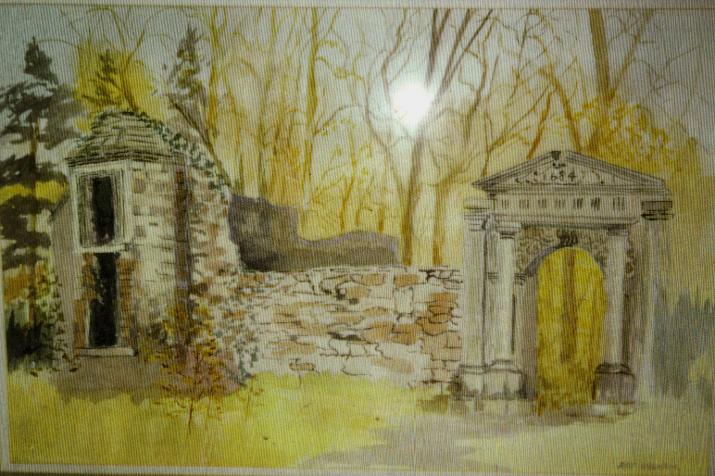 Gordon is a self-taught artist from Dunbar and has been exhibiting throughout Edinburgh, East Lothian and the Borders for the last 16 years. Winning the Berwickshire Art Society's top award, the Torness Cup, in 1997 and again in 2002. In June 2004 Gordon completed a Higher National Diploma with merits in Illustration with Design at Edinburgh's Telford College. In 2006 Gordon was delighted to become tutor with Dunbar Art Club and has given a range of demonstrations and lectures on various subjects and mediums over the last four years.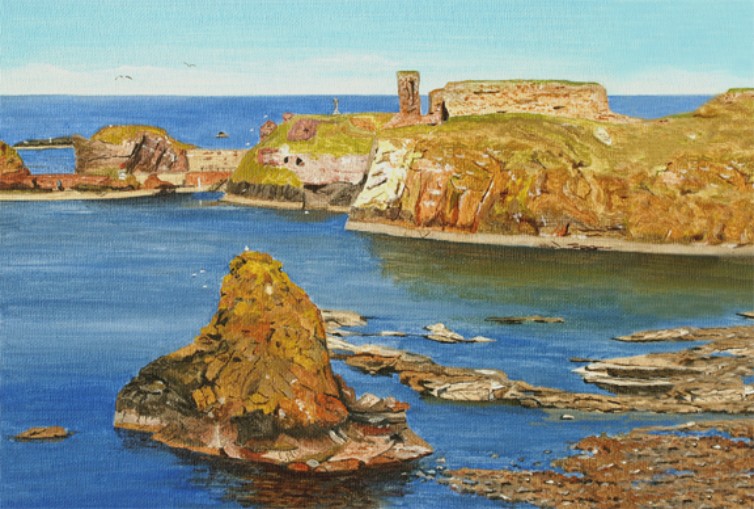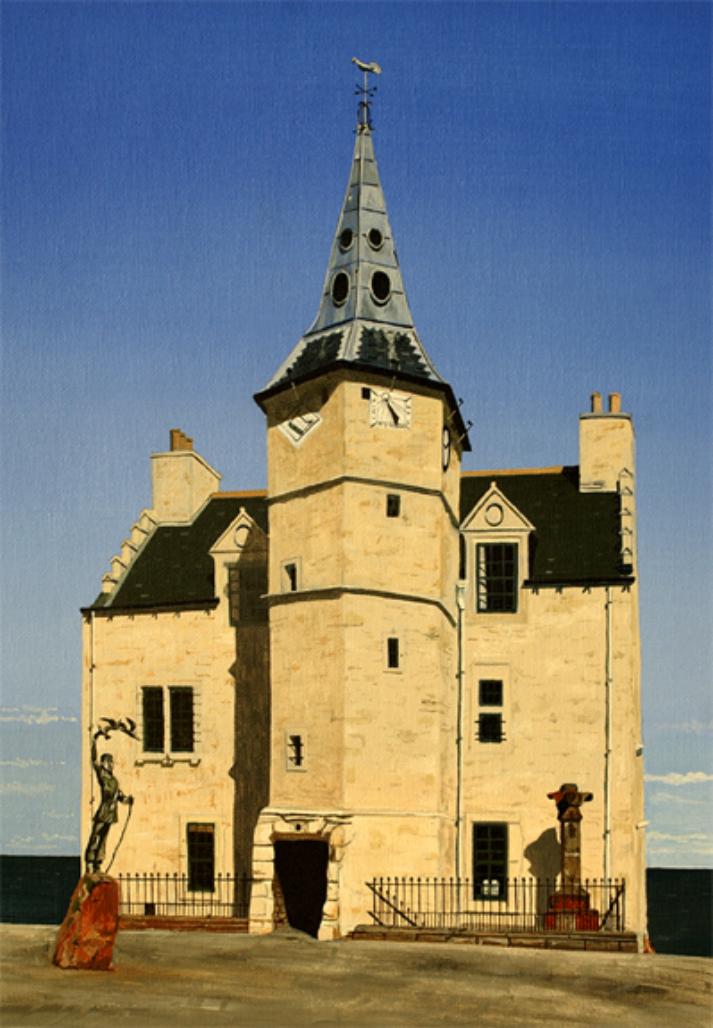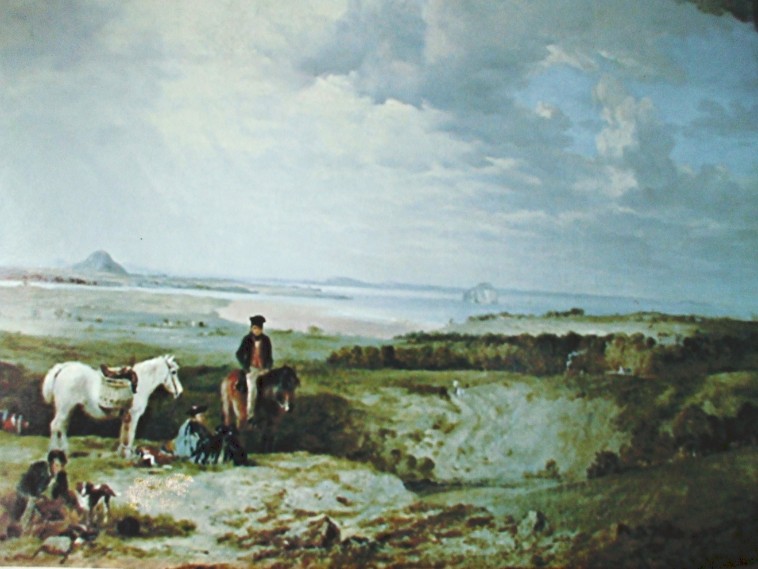 Frederick Lee (pinxit 1835)

William Marr
(1919 - 1993)
Willie "Topsy" (nickname for some members of the Marr family) Marr was born on Christmas Day 1919 in Glasgow. His father Robert was born at Custom House Square in 1886 and served on the lifeboat in the early days of the 20th century. Willie's parents, married in 1915 and moved to Govan (for shipyard work for Bob). Topsy returned to Dunbar as a 12 year old in 1931. Living firstly, of all places, on Lamer Island then Tait's close and finally to a newly built 7 Parsonspool, youngest sister Helen was the only sibling born in Dunbar.

Sadly brother Robin was a casualty at sea in World War 2. Willie's passion for art and pottery was evident from an early age. Whether it was his time at the harbour or aboard the Jacob George his favourite subjects were from this area and sometimes completely done from memory. Nevertheless his most requested scene was Preston Mill.

He painted in a number of styles and in a range of mediums - his self-portrait captured with the aid of a mirror defied convention but met with his customary appeal.
In his latter years he still made his customary visits to the shore.

A plasterer to trade he worked for Armets', Moncrieff's and Ballantines, married to Mary Hutchison in 1951 and lived in the town's Pine street. Willie died in Roodlands Haddington in 1993 but his art work lives on and adorns many a wall in homes of both family and friends alike in the Dunbar area.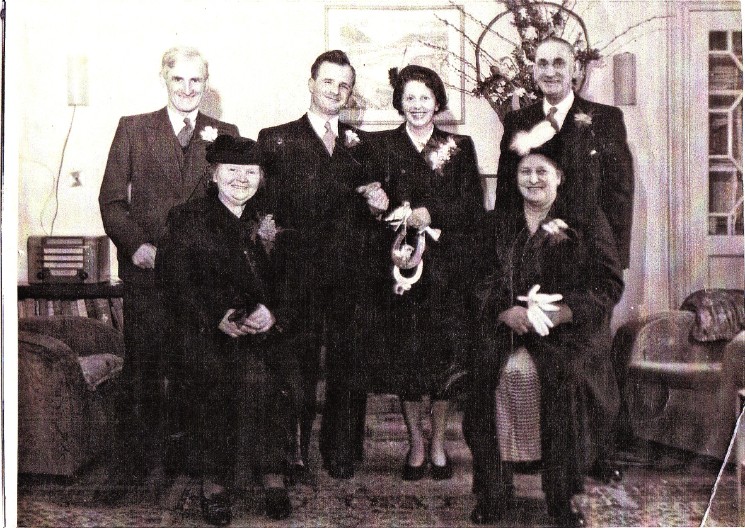 William Marr (centre left) and his wife Mary (Low Sime Hutchison) at their wedding reception at the Lothian Hotel in 1951.
Willie's parents Robert and Margaret are front left. Mary's parents Peter and his wife front right.
The first eight "paintings" featured are thanks to Mrs Margaret Huggan, Willie's niece, who permitted their being copied.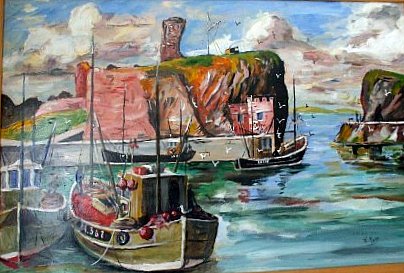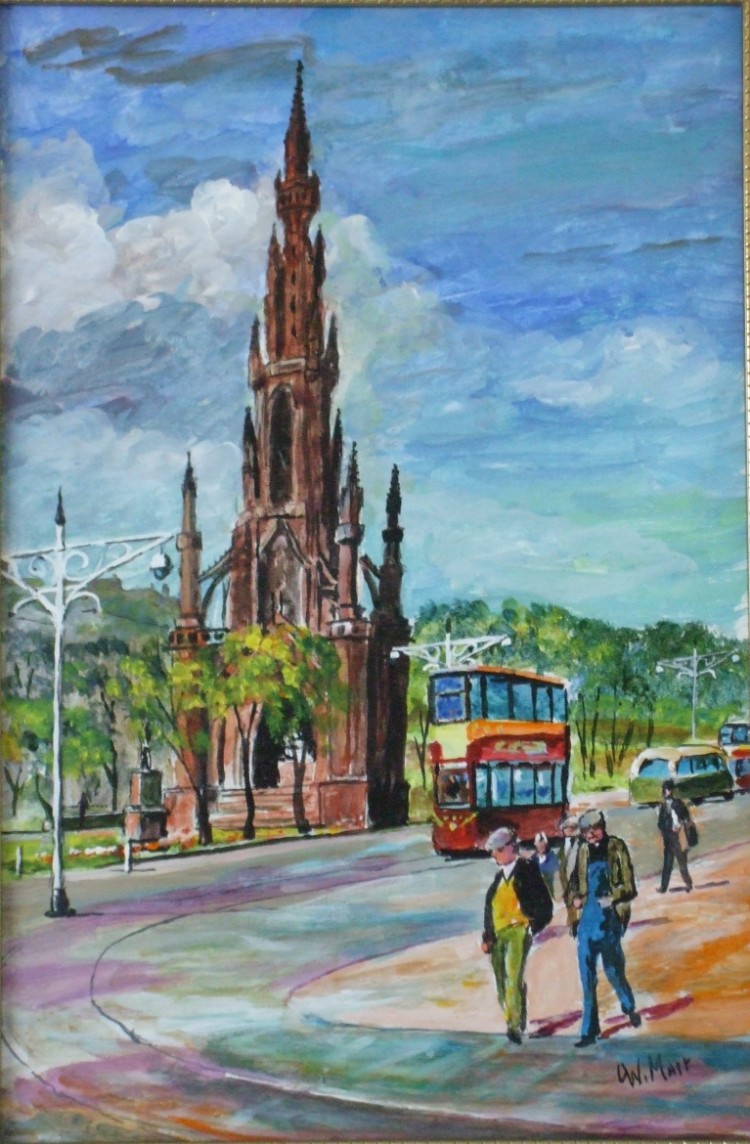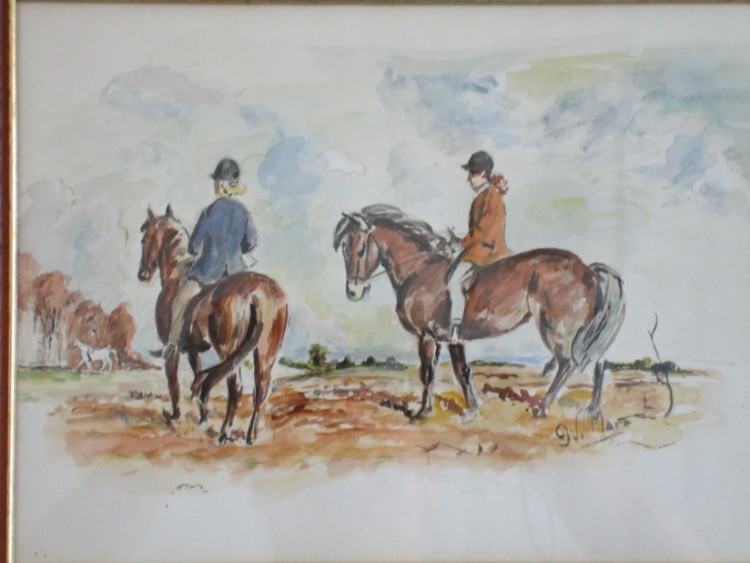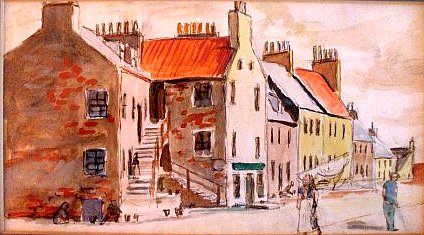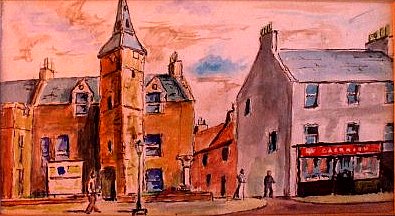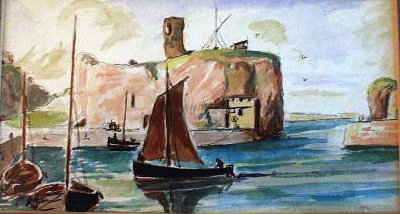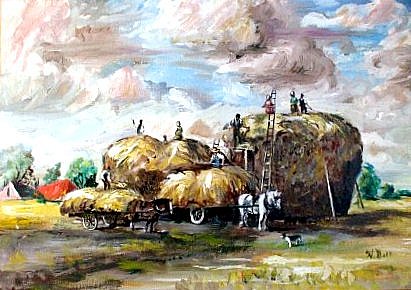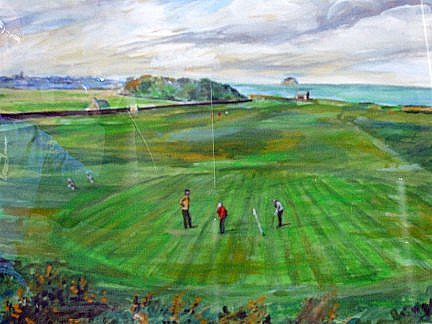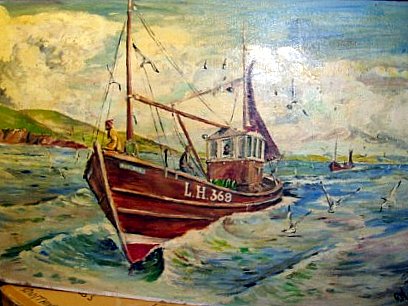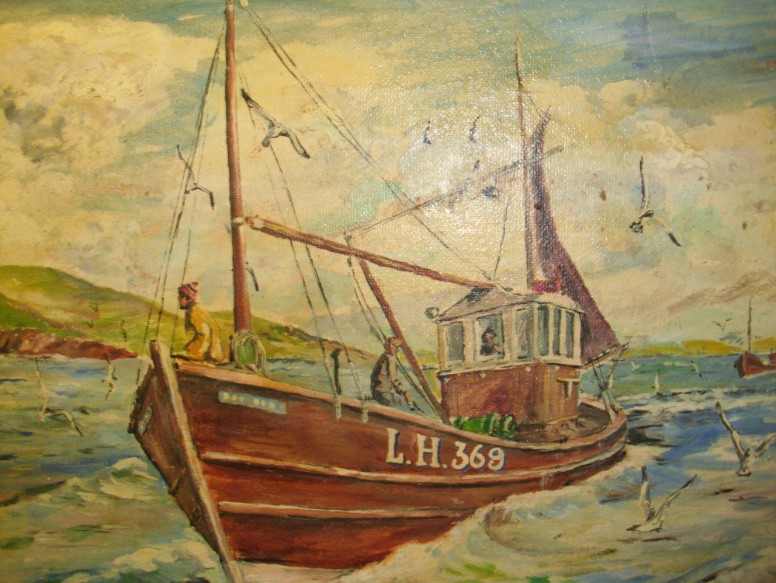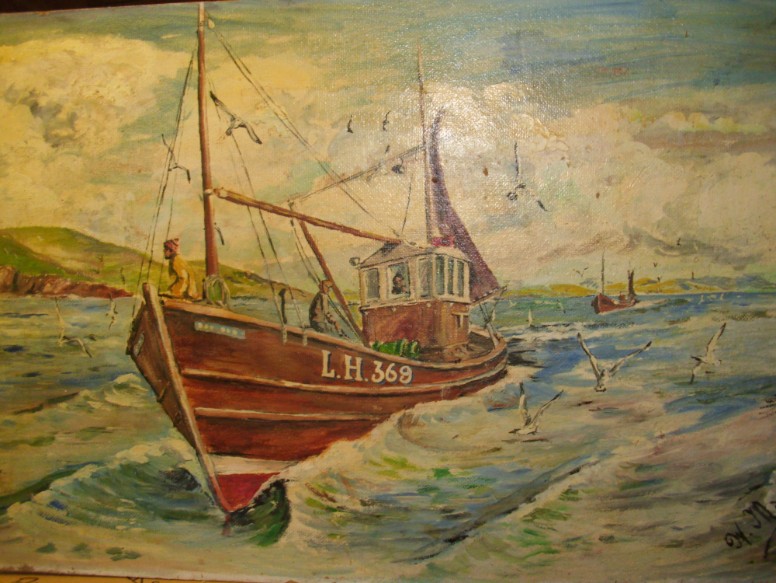 Many thanks to Mrs Mary Hutchison (nee Marr), Willie's sister, and family in Lammermuir Crescent for presentation of the following 6 "images".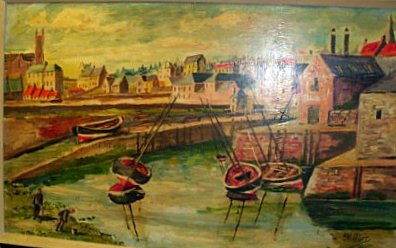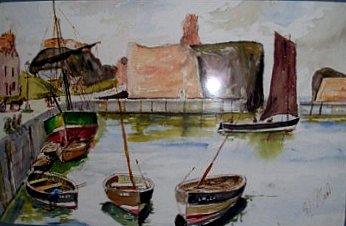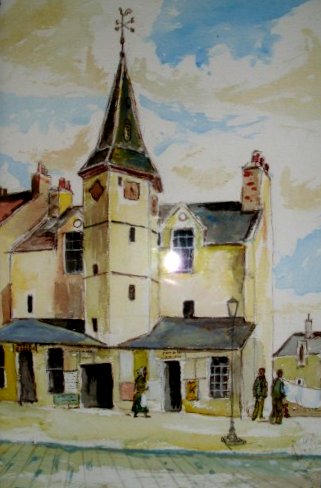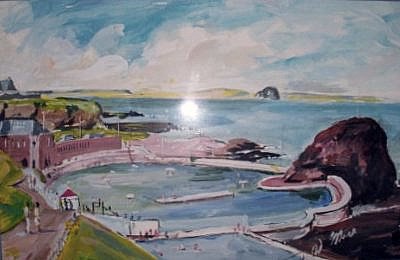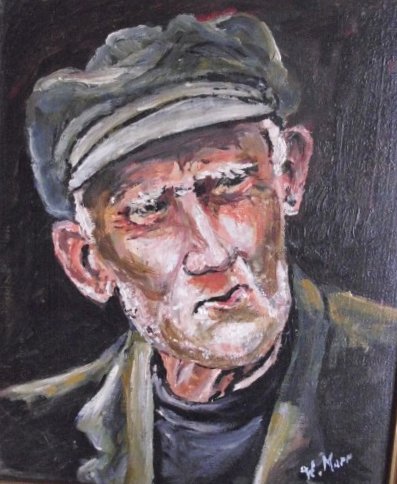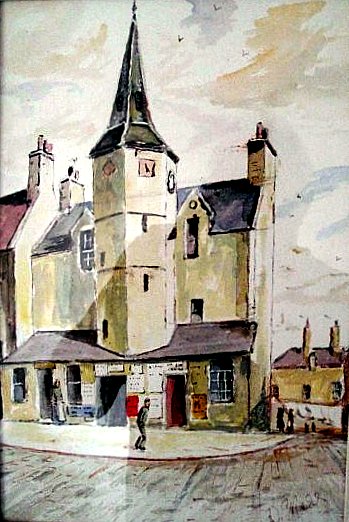 The following five paintings were commissioned by the Order of the Eastern Star for Dunbar Castle Social Club.
Thanks to Christine Brown for allowing us to copy them.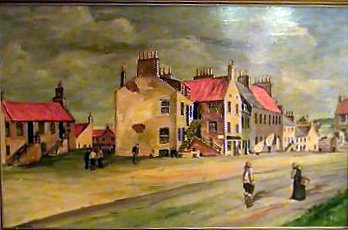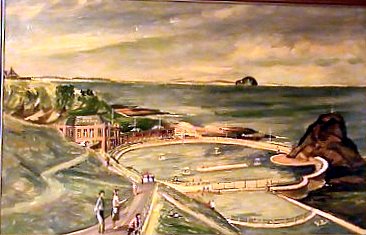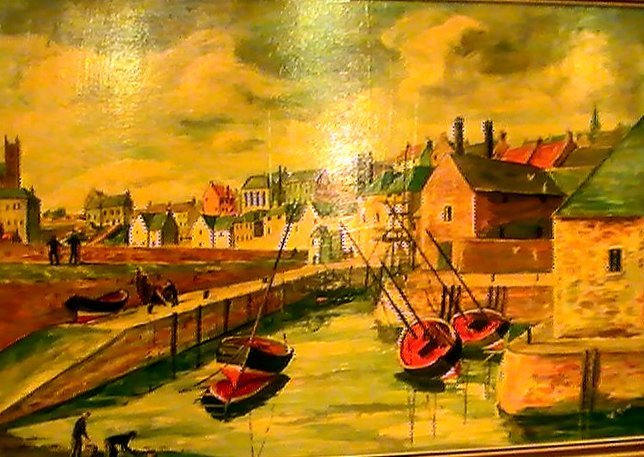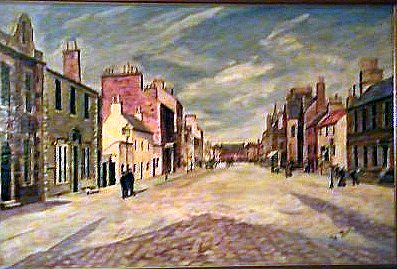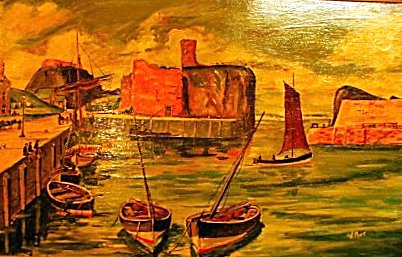 J McKenzie
(1899-1979)
Jack McKenzie ran Lochend Gardens with his immediate family for the best part of half a century. All manner of plants were seasonally available, their apples were legendary. He was the brother-in-law of golfer Jimmy Johnstone (see sport) as his wife Minnie and Johnstone's wife were sisters. A man of many passions he was a keen artist for most of his days and painted dozens of local scenes in and on a variety of mediums.

Here are but a few!